Three Premieres to Look Forward to this Summer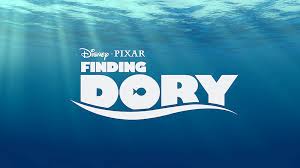 KENZIE WINSLOW//HAYLEY MUSTIN
Airs May 23, 2016: "The Bachelorette"
As Chris Harrison always says, it's going to be the "most dramatic season in Bachelor history" and it will be back on in less than a month. As a fan favorite and runner up from last season, JoJo Fletcher will be season 21 bachelorette. The real estate developer will meet 25 of America's most eligible bachelors. We can't wait to embark on one of the most entertaining the train wrecks.
Airs June 24, 2016: "The Shallows"
Blake Lively stars in the upcoming shark attack movie, The Shallows. After the trailer hit social media this past week, people are anxiously awaiting even more trailers to premiere. The first trailer showed Lively stranded on a rock trying to avoid the looming shark. With more trailers to hit our screens, we're hopeful we'll see more drama and plot details come to light.
If you're going to school by the beach come August, like me, I don't recommend seeing this movie. You will want to have the chance to enjoy the beach.
Airs June 17, 2016: "Finding Dory"
If you aren't excited for this movie, we're questioning your childhood. Ellen released the first trailer a couple months ago and excitement for this movie hasn't died down yet. With just over a month to go until this movie hits theaters we have a few questions lingering in our minds… Does Dory find her family? What happens if Dory doesn't find her family? Is the plot going to be so similar to "Finding Nemo" that it isn't good? Will the movie be so similar in style that it's predictable?