MV Media
UPdate 05.24.2019
Aerie | Eagle Eye | VistaNow.org | VistaNow Video
Experience The Experience.

Know your why. Why do you do what you do?
GOOD STUFF—
EXPERIENCES—
CONTESTS/SCHOLARSHIPS—
QUILL AND SCROLL INTERNATIONAL HONOR SOCIETY FOR HIGH SCHOOL JOURNALISTS—
Quill and Scroll seeks to: (1) Encourage individual initiative in high school journalism, specifically in reporting, writing, design, leadership, photography and other related skills valuable to the journalistic endeavor; and (2) Recognize and reward the individual achievements of students engaged in journalistic activity. Eligibility requirements are: (a) must be of sophomore, junior or senior classification; and (b) must have the equivalent of a B grade average, or be in the upper third of their class in general scholastic standing.
Closed for the 2018-19 school year. Check back next year.
EPIC EXAMPLES and STORY IDEAS —
WWW.4U.FUN—
JOURNALISM OPPORTUNITIES—
The Colorado Photographic Arts Center offers several photography workshops and hosts contests. CLICK HERE for all the details. Scholarships are available.
STUDENT MEMBERSHIPS IN PROFESSIONAL JOURNALISM ORGANIZATIONS—
JOURNALISM NATIONAL CONVENTIONS—
November 21-24, 2019, Washington, D.C.
April 16-19, 2020, Nashville
November 19-22, 2020, Orlando
April 8-10, 2021, Seattle
Nov. 11-14, 2021, Philadelphia
April 7-9, 2022, Los Angeles
SUMMER 2019—
COOL STUFF—
Looking to create an online portfolio to showcase all of your epic work for college applications and/or contests, or just for you personal creativity? Take a look at Behance by Adobe.
A mobile app is now available for free to help you learn the principles of the First Amendment. The app, available for your smartphone or your computer, explains the five freedoms protected by the First Amendment and features video clips of Dr. Dwight Teeter, a professor at the University of Tennessee and internationally known expert in First Amendment law. To download the app, click HERE.
---
Thank you for being part of MV Media!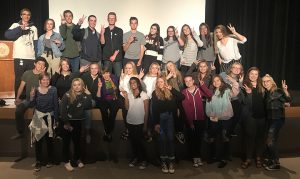 A MV Media Epic Experience: Mary Beth Tinker and the MV Media Cool Kids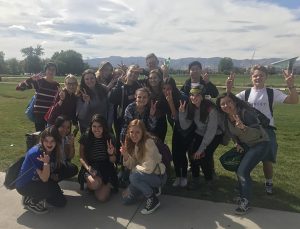 A MV Media Epic Experience: J-Day 2018 at Colorado State University
---