Aerie Yearbook
TO ORDER A 2019 AERIE YEARBOOK
CLICK HERE to order your 2019 yearbook and add-ons, which will be delivered in May.

$79, until September 30, 2018
$84, October 1-31, 2018
$89, November 1-December 20, 2018
$94, December 21, 2018-February 15, 2019
$99, February 16-April 30, 2019
$100, May 1, 2019 and after (Waitlist only, see Mr. Newton in U328.)
CLASS OF 2020 > PHOTO and FEE DEADLINE
The deadline to submit your senior portrait, fee and quote is Tuesday, Oct. 1, 2019.

Photo specifications and our list of Preferred Photographers: Letter coming soon.

Size: Standard 2.5" x 3.5" to 3" x 5" (vertical orientation).
Digital high resolution of at least 300 dpi.
Must be saved — and uploaded — in JPG, TIFF, or PNG format.
No student or photographer names or dates imprinted on photo. No text on photo.
Clothing worn or props used must adhere to school/district dress code and policies.
Color or black-and-white. Color is preferred as the book is in full color.

To submit your senior portrait online: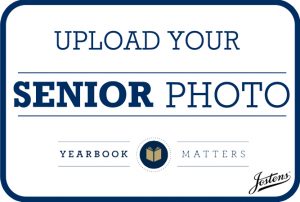 To pay the photo fee (for submitting your unique portrait): Coming soon.

You are not required to submit your own senior photo. Students may elect to use their student ID photo. There is no fee for using the school ID photo.
The fee amount depends on the photographer. The fee is $10 for using a Preferred Photographer, $15 for all other photographers. There is no fee for using the official school ID photo.
An unpaid fee will be added to your senior check-out fees at the end of the year before graduation.

Senior Quote

All quotes must be school appropriate. As stated in school district policy, the MV Media Editorial Board reserves the right to reject any quote deemed legally and/or ethically inappropriate.
CLASS OF 2020 SENIOR TRIBUTE ADS
Class of 2020: Information to come in May 2019.
PREFERRED PHOTOGRAPHER INFORMATION
Contract/Rate Sheet/Information: MVHS 2020 Preferred Photographer Program
Deadline: Closed. Look for 2021 information in early 2020.
Photographers, for more information: E-mail adviser Mark Newton: [email protected]
TO ORDER AN OLD AERIE YEARBOOK
Please contact Mark Newton, adviser, in U328 for more information.
2018 yearbook price: $100.00
2017 yearbook price: $75.00.
2016 and older yearbook price: $50.00
TO PICK UP AN OLD AERIE YEARBOOK
Come to Room U328.