Today's world is chock full of expensive technology that many teens want but can't afford. The solution? Get yourself a job.
Though employment rates aren't as high as they were in 2006, the rates are slowly increasing. According to childtrends.com, 51 percent of people ages 16-23 were employed in Oct. 2017. 20 percent of employees were high school students and 47 percent were in college. The remaining 33 percent was made up of youth and young adults who were not enrolled in school.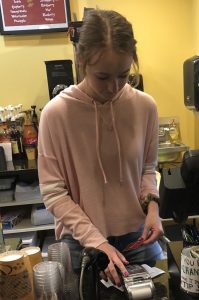 July is typically the peak month of employment each year. This could possibly be due to school releasing students for the summer, which definitely helps employment rates. One of the struggles of being a teen in need of money is the restrictions school, sports, and extracurriculars can cause. "If you have a lot of homework to do, you have to stay up sometimes if you're closing that night." Freshman Taryn Raburn said. Raburn has been an employee at Festive Cup coffee shop for four months.
http://youngworkers.org stated that today there are more than 1.5 million employed teens in the US. 48 percent of teens have jobs that involve hospitality and food service. The second largest industry teens work in is the retail industry.
One of the owners of Festive Cup, Dawn Whitham, thinks that a first job is a great opportunity to pick up skills for later in life. "Some things [teenagers] get from the job is money, they can learn new skills, how to deal with people and conflicts, and customers of all ages." Whitham said. As of now, four teens are working at Festive Cup.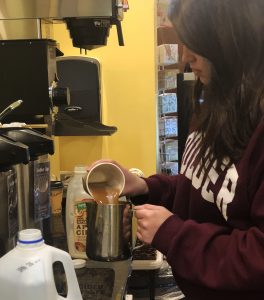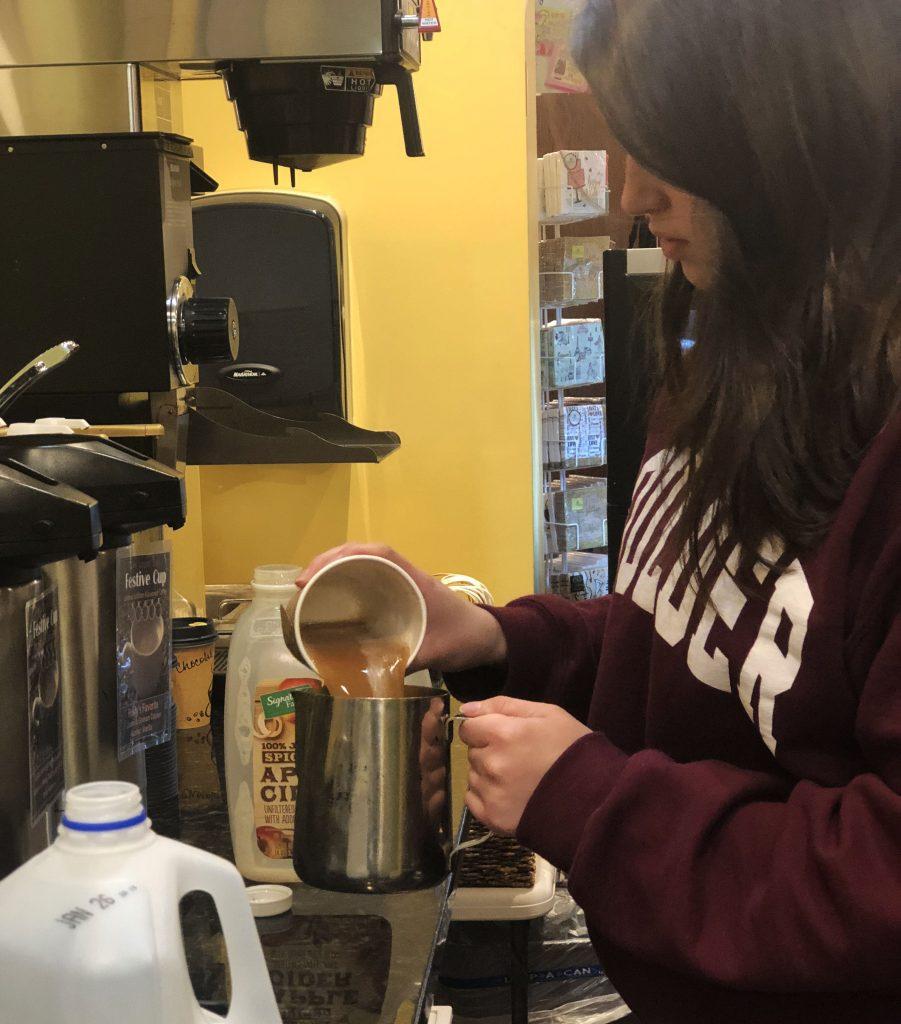 Senior Lexi Riga, another employee, has been at the coffee shop for one and a half years. Her favorite part of the job is making the coffee. "It's cool to be able to know your way around the coffee." Riga said. "I also love hanging out and having fun with my coworkers."