Douglas County School Board Candidates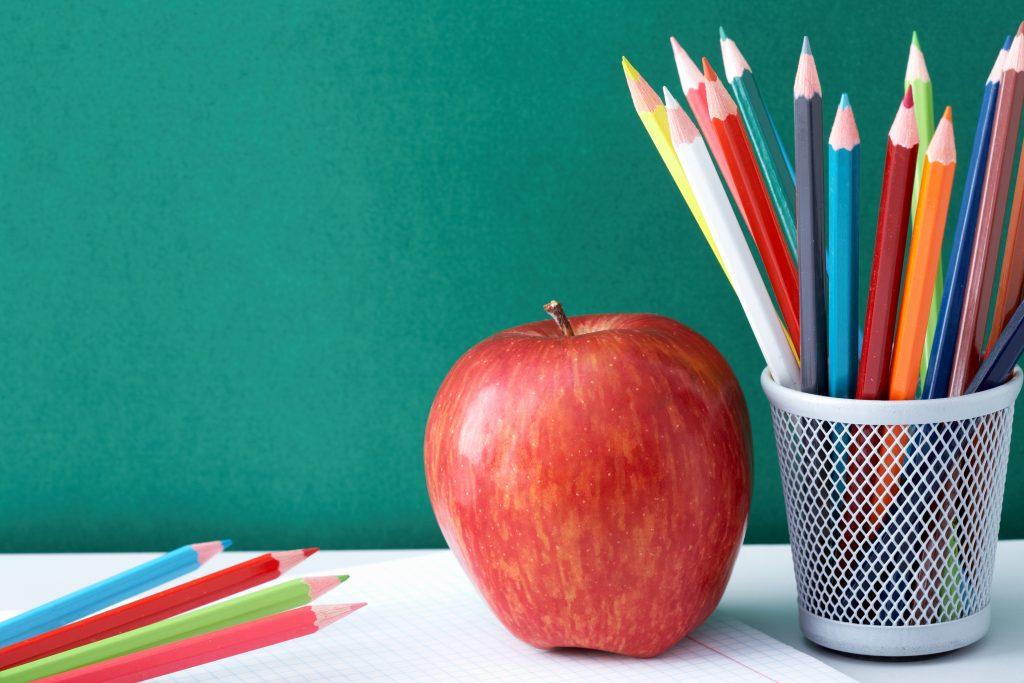 HALEY KOLSETH & MIKAYLA OLAVE
October 4, 2017
The Douglas County School District Board of Education has four seats up for election, with two opposing slates, each with four candidates, vying for those spots in November election.
A student-led forum with all eight candidates is scheduled for Thursday, Oct. 5 at 6:30 p.m in the Mountain Vista High School auditorium. The forum is being conducted by MV Media, the student media program at Mountain Vista High School.
The two sides are "CommUNITY Candidates" and "Elevate DCSD." Candidates are running as a "slate" and hope to be elected as a block. The CommUNITY candidates include Anthony Graziano, Krista Holtzman, Kevin Leung, and Chris Schor. The Elevate DCSD candidates are Ryan Abresch, Randy Mills, Grant Nelson, and Debora Scheffel.
The Elevate candidates have made the cornerstone issues of their campaign respecting parental decisions in students' educations, as well as the individual teachers and administrators at district schools, restoring civility in the district and expanding trade and life skills education.
In a statement about respect on the ELEVATE DCSD website, the candidates elaborated on one of their central issues of their campaign: that teachers deserve to be paid for their hard work, and evaluated in a way that doesn't include "rigid pay structures that fail to recognize the power of effective teaching."
"It is of primary importance to restore respect for teachers so that they can do their best professional work to ensure each child has a range of educational opportunities that meet their interests and abilities," Scheffel said. "It is extremely vital to ensure stability in the leadership of the district so that the focus can be on exemplary instruction and excellence in the classroom."
To pair with the increased respect in teachers, the candidates are also focusing on respecting parental decisions. The four state on their collective website that "the school district's role is to empower our students to reach their full potential, not to dictate how they go about doing so."
"I am the youngest candidate on either slate. I have a daughter in first grade. I think our board should be reflective of the district at large, and I feel that an underrepresented part of the district is young parents like me," Abresch said. "My primary goal is to make sure that we have a district that sets aside any petty differences or an ideological agenda and that puts all students first. Because our district should work for all students, you need to be the number one priority."
Another issues being focused on by the Elevate campaign is encouraging fiscal responsibility within the district. The candidates want to ensure that the district can find all of the possible savings before asking for extra tax money from county residents. They applaud the work of Interim Superintendent Erin Kane and her team for finding $20 million in savings this year.
"We have serious budgetary issues that need to be fixed and that is a top priority for me," Nelson said.
The CommUNITY candidates state they believe in listening to issues and establishing a more student-focused and solution-oriented environment. Their stated goal is to get back to the students, and to have the community believe in the school board again. The candidates also all agree that the financial spending of the district needs to be addressed with the community in mind. They hope to give more voice to the students and teachers to more actually help the district.
"We would have to address some of the financial responsibilities we have, and re-evaluate things such as pay [for teachers] and student spending," Graziano said. "I think I have seen politics overtake [what] students and teachers need."
A statistic used on CommUNITY flyers is that, according to the DCSD Employee Survey sent out in 2016, only 1 percent of teachers completely trust their school board.
The CommUNITY candidates have a stated focus to build up trust in the school board completely, which immediately pertains to the decisions that are being made as an entire entity. They hope to make the board more transparent, and that all financial decisions benefits every student equally.
On Graziano's campaign website, he states that by "utilizing my masters degree in education along with my extensive work as a director of business development in the IT field, I have the ability to consistently achieve consensus through constructive dialogue, healthy debate, and reasonable compromise."
Another issue the CommUNITY candidates are campaigning for is making pay and the work environment better for teachers. According to Graziano's website, only 22 percent of teachers believe that there is a positive culture in the work environment. One of the main points the candidates are running on is the ability to let the teachers have more of a voice, and having them feel like they matter within the schools.
"We have had a really high teacher turnover, where teachers are not feeling respected or valued," Holtzman said. "Our students have need, and we need to do a better job in getting the kids the resources they need."
The link to the livestream of the MV Media forum can be found on @vista_now on Twitter and will also be posted in the liveblog on vistanow.org, both will be available at 6:20 on Oct. 5. The livestream will be available afterwards as well if you are unable to watch it live.
Ballots will be mailed to all registered voters on Oct. 16 and must be returned by Nov. 7.
For more information on the candidates:
Anthony GRAZIANO
https://grazianofordcsd.com/
Krista HOLTZMAN
https://www.krista4kids.com/
Kevin LEUNG
Home
Chris SCHOR
https://www.chris4dcsd.com/
Ryan ABRESCH
Randy MILLS
Grant NELSON
Debora SCHEFFEL