Women's March 2017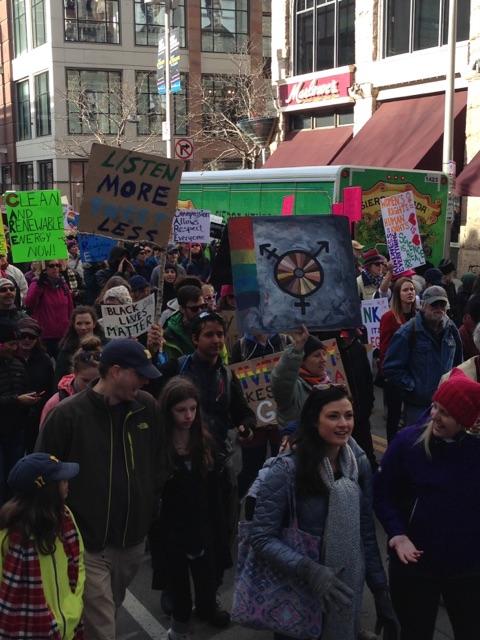 Shortly after Donald Trump was inaugurated as the 45 President of the United States, women from all around the world took part in a women's march to help shed light on women's rights.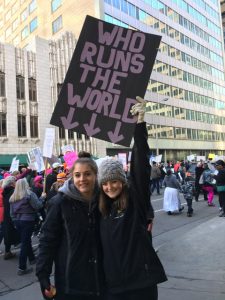 Tens of thousands of citizens from across Colorado flooded the Civic Center in downtown, Denver. "Love not hate make America great," marchers chanted, twisting the new president's slogan. Marchers also held large signs and wore pink hats symbolizing solidarity.  
For juniors Grace Matsey and Anna Sanchez, taking part in a strong organization was a no-brainer.
"I feel that I need to be hopeful for our country no matter who leads it, but there are issues that should not be dismissed and we need to send a message to President Trump that we won't stop fighting," Matsey said.
The Women's March was a success in Colorado, as well as around the world. Women of all ages, joined forces in Chicago, Los Angeles, Washington, Boston, Denver, New York, Paris, Kenya, London, Antarctica, Mexico, Canada, Germany, Alaska, Brazil, Italy and more.
"People were proud and unafraid. There were smiles everywhere and everyone seemed so strong," Sanchez said.
Celebrities such as Demi Lovato, Ariana Grande, Vanessa Hudgens, Miley Cyrus, Abby Wambach and more were also in attendance to help show their pride and support.