Student Artist Story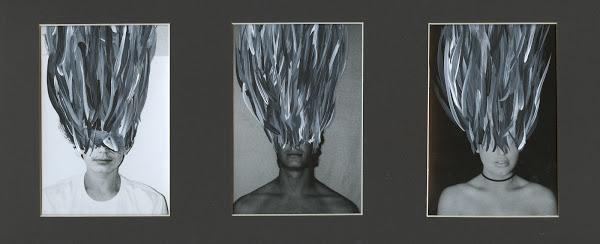 The art department at Vista provides a creative outlet for students who love to express their creativity. Among the students that partake in a variety of art classes is junior Gabby Brown.
Brown has been taking art classes since her freshman year, focusing on jewelry. "[Jewelry class] is a really easy learning environment because I'm never afraid to ask a question," Brown said.
Students taking jewelry have access to copious amounts of different materials allowing students to create whatever they please. When reflecting on her jewelry experience, Brown admits that it is challenging to choose just one favorite piece.
"It's really hard for me to pick a favorite project because I've worked so hard on most of the things that I've done," Brown said. "[However, my favorite] piece is a taco that I made out of metal clay."
Another artist at Vista is Zoe Snow, an AP photography student and one of the secretaries of the National Art Honor Society .Snow has been taking pictures since 8th grade. Since then she has been a dedicated photography student at Vista. Last year, photography teacher Kristin Johnson submitted one of her multimedia pieces to a competition, that she won. The piece shows pictures of three different people whose faces she painted over. Snow gets her inspiration from other people's projects. When I see other people's photography, it makes me think of other things, and I combine it with two different people's work that I've seen on places like Instagram and Tumblr," Snow said. When asked about her experience in the art program, Snow said: "It's been really awesome, especially with Mrs. Johnson, she's such a great teacher."
The school art program offers a variety of classes from graphic design to ceramics, jewelry to photography. At Vista, there are loads of opportunities to be an artist.