Top Ways to Celebrate National "Star Wars" Day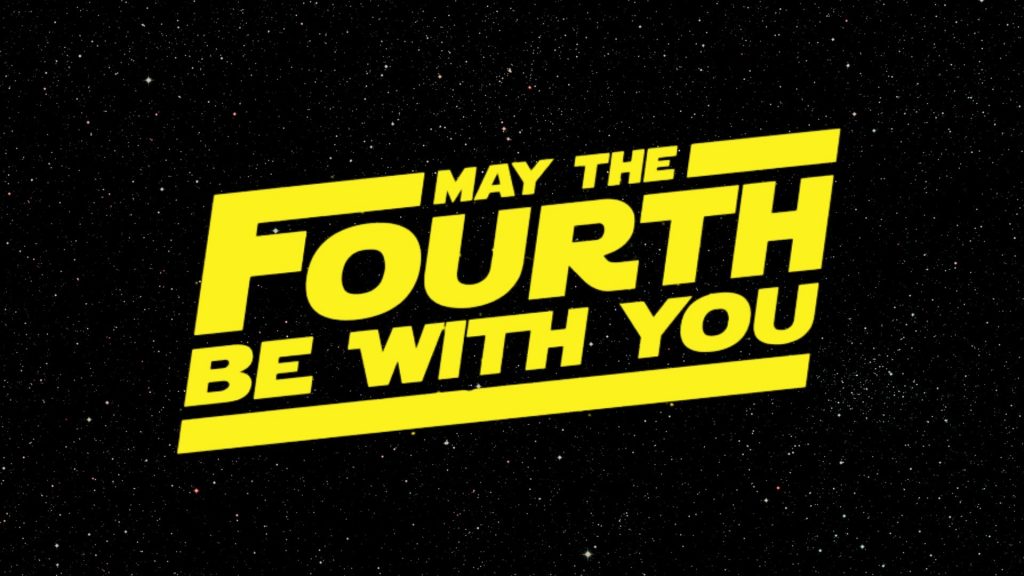 CAITLIN ENGLISH
May 4, 2017
For "Star Wars" fans and movie nerds all across the galaxy, May 4 marks a unique holiday that is dedicated to celebrating George Lucas and his far, far away galaxy.
Making its debut in 1979, "May the 4th be with you" is an adaption of the classic "Star Wars" saying "May The Force be with you". The line was first said by space pilot Han Solo in "Star Wars Episode IV: A New Hope," and then was made popular by Princess Leia, and then Obi-Wan in the prequel trilogy.
Here are the top 7 ways to celebrate "May the 4th Be With You".
7. Take a quiz to find out which "Star Wars" character you are
There are thousands of characters in the Star Wars universe, which one are you?
Take 9News' "Star Wars" Character quiz here.
6. Get crafty with "Star Wars"
Besides taking a character quiz, do more by getting crafty with "Star Wars" -inspired crafts.
Rather than spending $10 to $15 on a mass-produced plastic lightsaber, you can make your own. After making it, the "Star Wars" celebration can continue with a classic lightsaber battle.
Instructions to make your own lightsaber can be found here.
5. Listen to the "Star Wars" soundtrack
Without the great music, "Star Wars" would just be another boring movie. George Lucas uses music to create intense scenes and to develop characters in his movies. Would Darth Vader have been as feared if his theme wasn't so ominous? If all else fails, just listen to the soundtrack for the pure fun of it.
The soundtrack can be found on Spotify here.
4. Make "Star Wars" themed snacks
Whether you're having a "Star Wars" marathon or are just in need of something to eat, celebrate May the 4th by having a "Star Wars"-themed snack. These snacks are fun to make and a most likely something that you haven't had before.
Take a trip to Tatooine with a refreshing glass of Blue Milk! It's just like what Luke's Aunt Beru used to make — and there's no Bantha milking required.
The recipe can be found here.
Stomach still not satisfied? Then relax and eat a Chewbacca's favorite delicacy that is found on his home planet Kashyyyk — Wookie-Ookies (Wookie Cookies).
The recipe can be found here.
Last but not least, enjoy a sweet bubbly drink that reminds you of everyone's favorite green alien, Yoda. This recipe calls for common household ingredients, is easy to make, and tastes amazing.
The recipe can be found here.
3. Participate in a lightsaber duel
As seen in many of the "Star Wars" movies, lightsaber duels are what makes a "Star Wars" movie a "Star Wars" movie. For many fans, having a lightsaber duel is a great source of fun and excitement; even if it isn't as aggressive as what is seen in the movies.
2. Have an old school "Star Wars" costume party
Who ever said "Star Wars" dress-up wasn't fun? Express yourself by dressing up as your favorite "Star Wars" characters with your friends. The costumes don't have to be fancy — take the time to experiment and come up with your own.
1. Have a "Star Wars" Trilogy Marathon
For most high school students, this is not an easy task to complete on this day because they are at school. However, I don't think anyone would be opposed to watching "Star Wars" after school.
In order to commemorate this special day, TBS will play every "Star Wars" movie in chronological order starting at 6:40 a.m. (PT/ET) beginning with "Star Wars Episode I: The Phantom Menace" and ending with "Star Wars Episode VI: Return of the Jedi". The marathon will be presented with little to no commercial interruption.