5 Iconic Teen Dramas For Your Binge List
//EMERY DAVIS//
Whether you're a natural born binge-watcher, or can't stand to be on the couch for more than an hour, everybody has a favorite TV show. You may prefer the shows that require little to no thought and can be left on in the background of everyday activities. Or perhaps you're more attracted to grittier shows with detailed plots and distinguishable character development.
Whether you favor one type of show over the other, this list of five binge-worthy, addictive shows has something for every high schooler looking to cure their pandemic-driven boredom.
5. "Freaks and Geeks" (1999)
Found on: Amazon Prime Video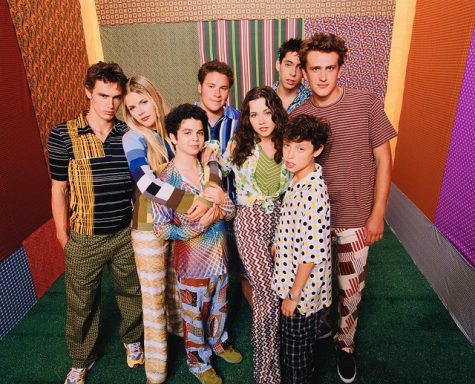 Based around the '80s, this classic follows two groups of high schoolers: the "freaks" and the "geeks." While the younger main character is spending his freshman year navigating the terrifying halls and avoiding stereotypical high school bullies, his older sister is thriving with the burnouts under the bleachers. The freaks spend all their time cutting class and questioning the point of getting an education, while the geeks spend all their time focusing on academics and the art that 1980s film is. "Freaks and Geeks'" stark contrast between the two groups makes for a humorous plot paired with strong life lessons that come from high school mistakes. Though it only ran for one season, it's a great start to grow your binge watching stamina.
4. "Gossip Girl" (2007-2012) 
Found on: Netflix, Amazon Prime Video, Google Play
Though it's totally unrealistic, you can't help but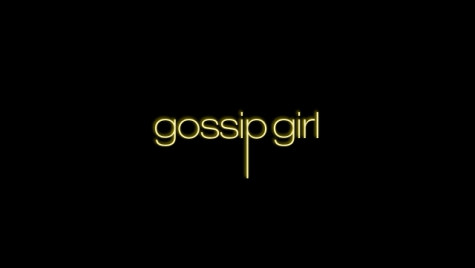 become enveloped in the story of "New York's elite." "Gossip Girl" is the story of teens growing up in New York City's Upper East Side, who attend a posh private school and have lots and lots … and lots … of money. As mentioned, it is incredibly unrealistic, as you constantly see the clearly underage teens broodingly sipping scotch while deep in thought. The character development within each individual is flawless, as your opinions on each character may change by the end of the series. Don't worry though, if you end up having no commitment to the show, yet are interested in what happens to the characters, you could always pick up a copy of the books, written by Cecily von Ziegesar.
3. "Derry Girls" (2018-present) 
Found on: Netflix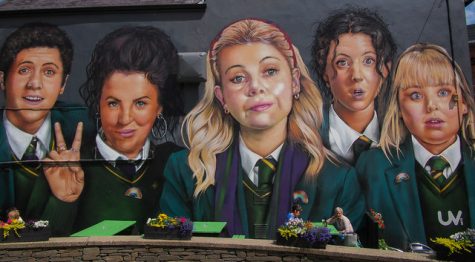 This "TV" program showcases teenage life in Northern Ireland in the 1990s during an ethnonationalist conflict called "the Troubles." While the show does include a little bit about the ethnonationalist issues at hand, it mainly focuses on a group of five teens who attend a Catholic secondary school, where they often find themselves getting in trouble as a group. "Derry Girls" is a light hearted comedy for people of all ages, but especially teens, as it captures the truly awkward and chaotic years we all suffer through yet enjoy.
2."That '70s Show" (1998-2006) 
Found on: Netflix, Amazon Prime Video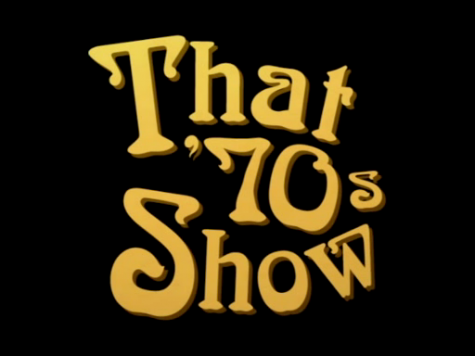 This is one of the shows that doesn't require too much of an attention span to enjoy. With its goofy cast of unforgettable and iconic characters, "That '70s Show" has a bit of humor for anybody to enjoy – from dad jokes to drug humor. Not only is it a comedy, but it also has a deeper and more emotional substance that many people enjoy. Flecks of romance and personal struggle are sprinkled into the show to give it more of a realistic feel since, as we all know, life isn't all sunshine and rainbows. Plus the music throughout the show is mainly '70s rock…what's not to like?
1. "Skins" (UK) (2007-2013)
Found on: Netflix, Amazon Prime Video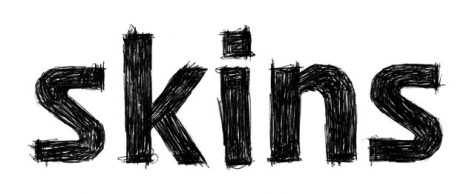 This British offering is extra intense and edgy, like no teen drama you've ever seen before. What sets this show apart from your typical teen drama is the fact that every two seasons the show sheds its cast to bring in new characters and new, unique storylines. Not only that, but many of the writers on the show are teenagers themselves, and who knows the teens mind better than teens themselves? Each episode of "Skins" follows a specific character within his or her respective generation, discussing difficult topics such as drug abuse, eating disorders, sexuality, heartbreak and intense academic pressure. Though it sounds like a lot of sadness and difficult topics, the show features excellent cinematography and euphoric feel-good moments involving the lovable and iconic characters whom you grow to love. 
Hopefully now that you have this handy list, you'll give some of these shows a try. Whether or not you've never heard of these shows, now is the perfect time to give them a chance. What these programs all have in common is the struggles and challenges that we all face as teenagers. 
Television is not only to entertain, but to help us forget about our own issues and instead focus on the issues of the characters we love and may keep within our hearts for years to come.