A Review of Mac Miller's Posthumous Album "Circles"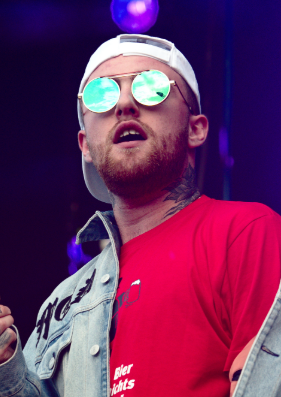 //EMERY DAVIS//
"There's a whole lot more for me waitin' on the other side."
More than two years ago, rap artist Mac Miller was found dead in his home due to a fatal drug overdose. As a result of his untimely death, Miller never got to present his newest work to the world. However, on Jan. 17, 2020, the album, "Circles," was released by former producers and close family to wrap up his entire life and career one final time. 
As a preview of the album, the single "Good News" was released on Jan. 9. The single was met with praise from critics and fans alike, who were relieved to hear from Miller, despite his early death.
This 12-track work consists of mixed jazz and orchestral trap beats. Miller's lyrics throughout his newest album discuss a mix of emotions and thoughts, such as his own experience of feeling directionless, hence the album's name.
Looking deeply through more of the lyrics, one may notice that every song is actually rather melancholy and packed with painful truth. Additional topics of the album include daily struggles, absence of important people, codependence on lovers and overall negative feelings towards life. Overall, the album isn't so much hatred towards life, but more full of disappointment toward the way things turned out for him.
Though Miller has always been known to spill all feelings into his work, compared to earlier albums, the newest release is more honest and transparent, as well as more soulful than hip-hop based. In "Circles," Miller opens up about his poor mental state and the pain he truly felt, plus the addictive tendencies he suffered with before his untimely death.
Among the pessimistic meanings of these tracks, in contrast, some songs feature glimmers of hope hidden in the depressive lyrics. Little gems that suggest he would someday finally heal from the scars his daily burdens and battles created. Miller had hope for his future self, which is reflected in the song, "Hands," when he says, "There's no reason to be so down / Rather fly around like there's no ground." 
Though some lyrics can dampen the mood or bum one out, the album was made with excellent taste and careful consideration for the listener's ear. Miller gave the world a gift, a piece of that which he wanted to share, yet never got the chance to. What Mac Miller produced was a fine work of art that induced a multitude of emotions, sure to be cherished by his supporters for years and years to come.