Everybody's Everything: A Very Personal Review and Reaction
//EMERY DAVIS//
Originally, I had an outline for this article. It was neat, organized, and had a very complex structure. I had planned my review weeks in advance to the release date of the Lil Peep documentary, "Everybody's Everything" directed by Sebastian Jones and Ramez Silyan. After I returned home from the Harkins Theater in Arvada, Colo. and opened my document, I couldn't help but scrap the entire thing and start fresh. My voice simply disappeared after so much extensive editing in hopes of making this work absolute perfection. I didn't like where my article was headed, and I just couldn't put something out there for viewers that wasn't made from the heart. So here I am, completely honest, vulnerable and raw with you.
Gus Åhr, or Lil Peep, was an absolute light in the dark and dangerous world we exist in today. 
"I look at him like he's so strong to me, and he looks at me like I'm so strong to him," friend and collaborator iLoveMakonnen said. "It was just, you know, it's great. It's like…it makes you feel worth it." 
In his short 21 years with us, Lil Peep made a global impact that will take an extensive amount of time to fade. After his untimely death because of a false Xanax pill laced with a lethal dose of fentanyl, huge conversation sparked on the topic of drug abuse.
It's easy to label Lil Peep as "some drug addict." However, he was so much more. It's simply proven through the documentary. The music he gifted to the world was made of emotions in the purest form you can get from a human being. It was clear that passion ran deep in his veins, and he wanted to change the music industry for the better. 
"He had very big plans, you know. He said he wanted to take capitalism out of the music industry, notjust revolutionize music as it sounds, but make a revolution, change the power structure of who was controlling it. He was so excited by that," his mother, Liza Womack, said. "He came home in August saying, 'Oh, you know, and capitalism, and it's just awful. Look at how they make these decisions about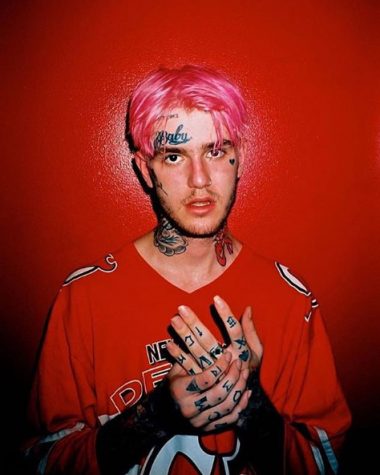 me and the way I look, and it's just all wrong. You know I just gotta be – and these are my bros, my brothers, and I just wanna make music and help each other. And it's a collective mama.'"
Liza Womack played a huge part in the creation of the "Everybody's Everything." She was seen throughout the movie in sections where she spoke about her son's life and his work. Liza was also credited as an executive producer of the movie. 
After Peep's death, some people decided to shame drug abusers who don't know any other ways to cope. It was not the time or place to attack him. A human being had just died. Instead, discussion should focus on what we can do to help the epidemic. 
Obviously, I could go on about who Lil Peep was and the impact he created for a very, very long time, but I already did that in a three page article about his life, career and death. I could rant and argue about how we villainize addicts and turn away from them, rather than lending a helping hand like we should. But that's not what you clicked on this article to read about. You want to know what you missed, what I think, or if you agree.
Peep was my hero — he still is even though he's gone. My love for his music and his personality hasn't faded one bit since the day I found him. Every day I try to be the best person I can be. I try to remain thankful and gracious. I try to make people smile. I try everything I can to make anybody's day better. I learned all of these things from Peep. He was a good man who cared a lot about everybody's well being and happiness. 
"Everybody's Everything" guided viewers through Åhr's life from start to finish. Throughout the one hour and 56 minute documentary, many different collaborators, lifelong friends and family were interviewed. From what people said, you could tell he meant so much to anybody who knew him or who knew his music. "Everybody's Everything" was quite heart wrenching for me, as Gus is my hero, and I want to create the same impact he did. After two years since his passing I still can't believe or process it. Something Åhr's grandfather, John Womack, said expresses these feelings perfectly when explaining his reaction to the news of Gus' passing.
"Jenny, Liza's mother, came. She has a key to the house. She came in and kinda just touched me, and with the light I woke up and she said – kinda taken a breath – 'Gus is dead.' And uh, that…woke me up," John said. "I don't think I'd felt anything that bad…or so strangely bad…ever before. It's just a wound that I don't – I think it heals, but only in the sense that the pain of it never really ends. The shock of the pain subsides unevenly."
I fully agree with that. For the past four years, Peep's music has meant everything to me; his music shaped me. Hearing his music for the first time was like a shock to my body. I became obsessed, I couldn't get enough of him. It was nothing like I'd ever heard before, and I craved more of it. That's why letting go of him is so overwhelmingly difficult for his fans, including me.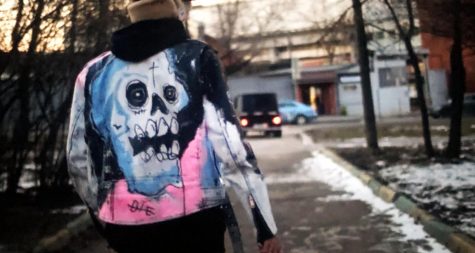 Åhr's music talked about many different things, all very applicable to society nowadays. Addiction, internal pain, deep romantic feelings, the meaning of life and many things requiring profound thought or understanding built up his career. Who couldn't relate to what he said? It's such a shame that his quickly rising career was so suddenly interrupted by tragedy.
Reflecting deeply on the film was something that hit me incredibly hard and deeply perplexed me. Since I haven't paid much attention to Peep's life in a chronological sense, I never noticed how he changed and how his performances shifted. However, this film reminded me that the brightest stars burn out the fastest. 
When Lil Peep first started out as a part of the underground music group "SCHEMAPOSSE," he performed in abandoned buildings, which weren't even concert venues to begin with. There was no stage and no seats, just empty space. In places like that he thrived; performing in a place like that was a dream come true to him. As the venues improved, his energy remained strong and unchanged most of the time, but as his unexpected death date neared, he seemed more and more drugged up at his shows. He obviously wanted to give the best show he could, but it must've been incredibly difficult to do so under such a strong influence. At
 one point, a manager reflected on a time Lil Peep had a moment of dissociation on stage after he had taken far too many drugs and even told his manager, "I don't think I can do this."
Though I may be a little biased due to my love for Lil Peep, I firmly believe this is the best documentary I've seen out of the many I have watched on bland insomniac nights. It was made purely of love and admiration for a beautiful soul who will always remain in the hearts of many. 
Overall, I think the documentary was very moving and incredibly touching. I discussed everything one would need to know about Lil Peep and Gustav Elijah Åhr. It covered his childhood, his relationships with collaborators and his family, the struggles of a high school drop-out soundcloud rapper, his drug abuse problems  and so much more. "He didn't – he did not get to have his life. He was gonna get to really have an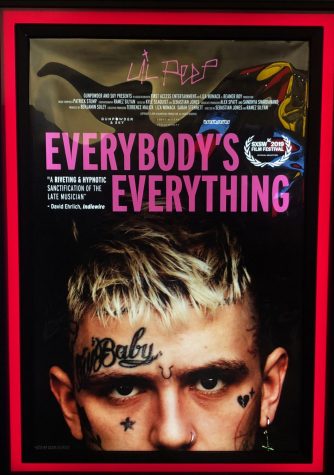 experience. I think what really is heartbreaking, to me though, was he had endured a lot of pain and fought his way through it. You know he fought his way through the pain of his childhood, really. But he just didn't give up," Liza said. "I don't want to let go. You definitely- you just don't want to let him go."
The most impactful part to me was the letters and narrated by Åhr's grandfather. There were a couple he read during the film, each giving a little life update on how Peep's life was going and what was happening around him. Even I, someone who is very dedicated to knowing who Gus Åhr was, learned a lot from those who actually spent time with him. 
The documentary filled me with a lot of different emotions. It made me angry that someone had killed Lil Peep on a tour bus full of people and nobody bothered to check on him for hours. It hurt my heart hearing his mother and friends struggle to speak through their tears as they explained their feelings towards Åhr's death. 
"You don't know how to call a mother to tell her that her son just died. Uh. So I called her. She had likewoken up, I think she had just gone to sleep. And I was just like…Liza, I'm so sorry. Uh. Peep has passed. I think he OD'd. I- He- The- The paramedics were there and the cops, you know, declared him dead," manager Chase Ortega said. "What kept going through my head was I have two babies and putting myself in this mother's shoes and I'm… trying to process that this kid who I have spent the last year and a half taking care of, he's gone."
Nov. 15, 2017 will forever be a day I remember, as it was the day my hero and life inspiration was killed by something that will unfortunately, and most likely, always plague our planet. Every Nov. 15 means another year I haven't been graced by the presence of my hero, another year without new music, another year with no opportunity for me to personally thank someone who helped make me who I am. Never take the people around you for granted, something could happen instantly at any moment to take them from you. Cherish the time you have.