Homecoming Recap: Thursday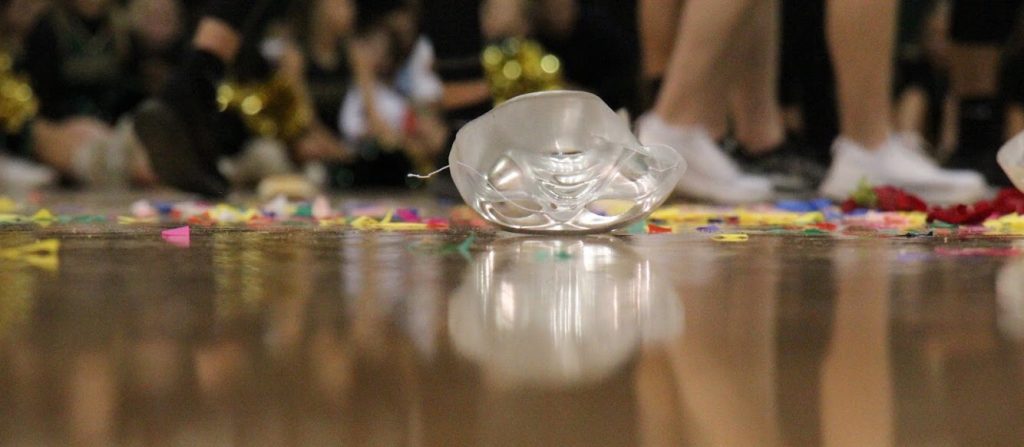 Student Leadership hosted the Homecoming Week closing assembly on Thursday morning. Vista's band and orchestra started the assembly performing a beautiful rendition of the "The Star-Spangled Banner." Vista's cheer and poms teams followed the band's performance with their routines.
All four classes and teachers competed in a tug-of-war tournament prior to the junior and senior man poms' performances. The assembly concluded when MV Unit hyped up the student body for Thursday night's homecoming game against Legacy High School with cheers such as "Rafting", "Bananas" and "Do it!".
Later that night, Vista took on the Lightning at Shea Stadium, looking to earn their first win of the season. A rowdy Golden Eagle crowed decked out in black cheered on their varsity team.
Vista dominated the first half, scoring three touchdowns and shutting out Legacy, 20-0.
Legacy picked up momentum in the second half of the game. The lightning scored three touchdowns in the half, but Vista prevailed. Vista scored two more touchdowns in the second half and topped the Lightning, 34-20.
Photos by, Brendan O'Keeffe, Dave Miriyala, Emily McClenathan, Greyson Koinzan, Hannah Jenkins, Mandira Gowda, Michael Place, and Paige Gerling
Paige Gerling