Homecoming Recap: Monday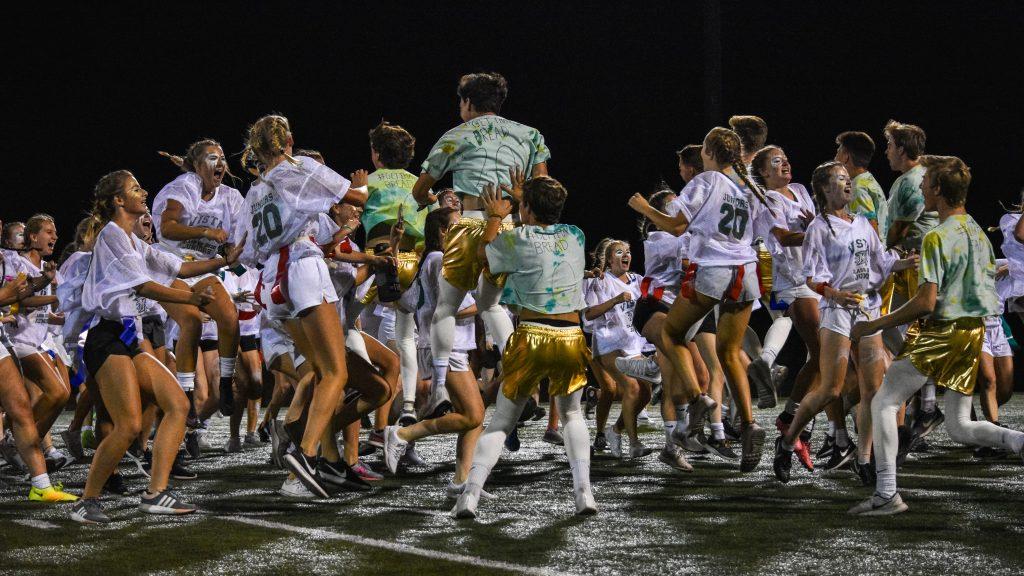 Vista's homecoming week kicked off on Monday, Sept. 18. Student leadership started the week with an assembly in the main gym after third period. Members outlined the week's events and dress up themes to the student body. Students from the crowd were picked during portions of the assembly to play mini games. Homecoming Royalty was also announced for voting.
After school, varsity softball played Douglas County High School in their sixteenth game of the season. The Golden Eagles maintained their lead throughout the game, going on to win, 5-1, over the Huskies. Junior Kennady Warder helped bat in two of Vista's five runs, helping the Golden Eagle's earn their tenth win of the season.
Shea Stadium was the main venue for the first events of Homecoming Week 2018-19. The unified soccer team played their rival, ThunderRidge High School, for the first event of the evening. The team went on to beat the Grizzlies, 7-6.
After the unified team's win, Vista's junior and senior girls played in the annual powder puff game. The Juniors got onto the scoreboard immediately with Hannah Joella's 80-yard touchdown run.
The seniors responded following the junior's first touchdown. Ashlen Grote completed a deep pass to A.J. Stevens who ran it in for a touchdown.
The seniors could not comeback following their touchdown. The juniors scored three more touchdowns later in the game, going on to upset the seniors, 26-14.
Photos by Georgia Lane, Emery Davis, Dillon Bateski, Greyson Koinzan, Michael Place, and Lexi Riga