Mens Swim and Dive: Wrap Up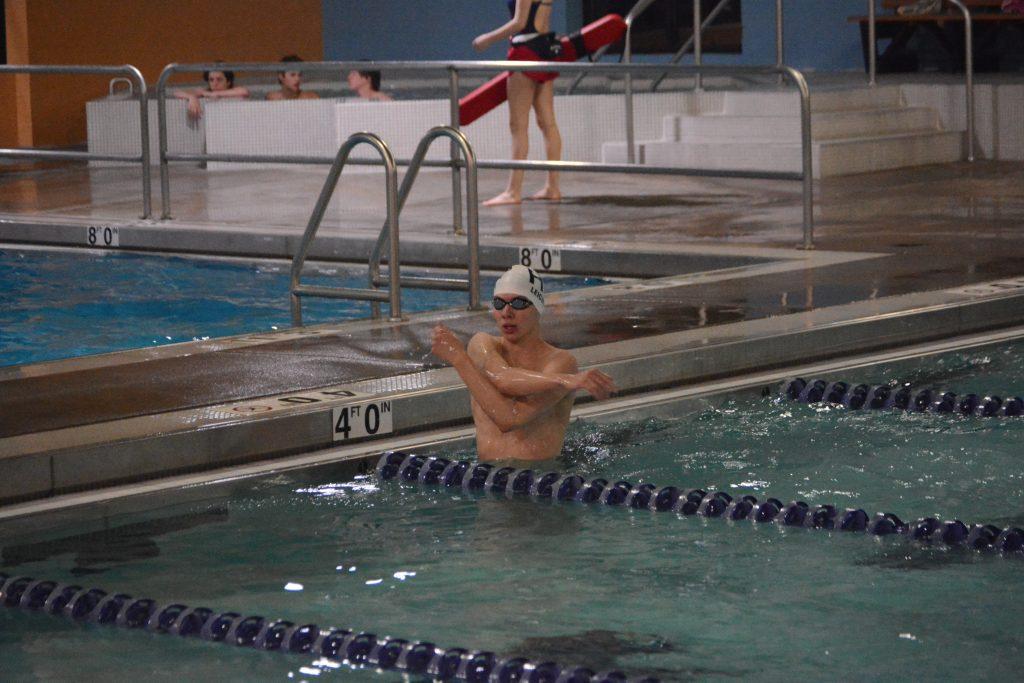 As the men's swim and dive season is wrapping up, there are only championship meets left, the swimmers at Vista are remembering the best parts of the season.
Having won two dual meets against Heritage and Douglas County, then losing two against Regis and Parker Co-op, sophomore Brady Kopec doesn't mind the loss.
"My favorite part is the swim meets because everyone has a great time and we get to rally as a team," Kopec said.
The team has also competed in five invitationals, finishing In first place at the Smoky Hill and Cherry Creek Invitational.
"As a team, my favorite accomplishment was winning the Smoky Hill invite meet," Kopec said. "We were all able to swim really fast a come together and support each other."
The last couple weeks of the season will be wrapping up shortly and the swim and dive team is already looking forward to next season.
"[I'm excited] to be back with my team next season and being able to improve upon my times," junior Jake Leicher said.
The men will be competing in the continental A League championship meet this weekend and the state meet in two weeks.