Top 10 Best Athletes of All Time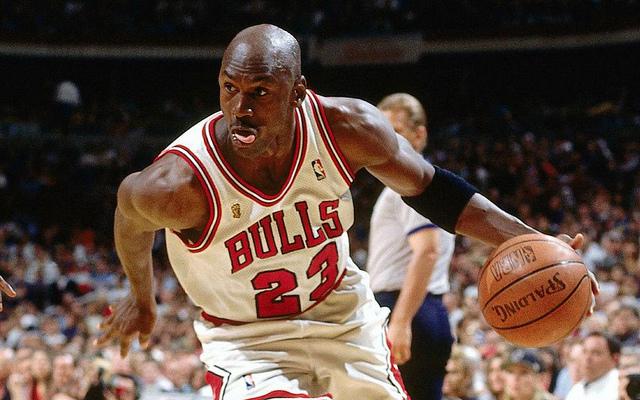 There have been thousands of amazing athletes who have played for professional teams. Many have played, but few have left behind a legacy for everyone to hold on to. Here are the Top 10 Best Athletes of All Time:
#10. Tiger Woods, Golf
Although golf is not as physically demanding as some of the other sports, it requires excellent skill and precision. It is hard to pass over Woods' dominance and popularity through the sport of golf. Woods blew his competitors out of the water with a score of 18 under par in his first Masters as a pro. Woods had 79 PGA Tour wins and 14 major championships and is the only player to ever win four consecutive majors.
#9. Bobby Orr, Hockey
Orr dominated and controlled the rink during his career. During his career from 1966-1978, he led the Boston Bruins to two Stanley Cup titles. In 1970 and 1972, Orr also accumulated almost every honor the NHL grants, including early entry to the Hall of Fame. Orr had outstanding power, speed and a scoring touch.
#8. Babe Ruth, Baseball
Ruth is known as the greatest baseball player of all time. Ruth has outstanding statistics from his career. Some people say that Ruth has had an influence on the growth of the popularity of baseball. Ruth had seven World Series titles, 714 home runs, 2,204 RBIs, a .690 slugging percentage, 12 home run titles and a .342 lifetime batting average. Ruth was also a remarkable pitcher.
#7. Jim Brown, Football
Brown had a deadly combo of power and speed. Brown led the league in rushing yardage eight out of the nine years he played. In 2002, the Sporting News named him the Greatest Professional Football Player of All Time. At Syracuse University, Brown earned All-American honors in both football and lacrosse. Brown is a member of both the college and professional football Halls of Fame and the Lacrosse Hall of Fame.
#6. Muhammad Ali, Boxer
Ali had blinding speed, quickness, agility, grace, style, strength, toughness, heart, instincts and brains. According to some, he is the ideal physically fit human for sports. Ali was a three-time heavyweight champion and was undefeated until he was stripped of his title for refusing to serve in the U.S. Army. People claim that Ali is the reason that boxing increased in popularity.
#5. Pele (Edson Arantes do Nascimento), Soccer
Pele has been described as explosive, fast, quick, agile, strong, well-balanced and beyond talented. Pele scored 1,281 goals in 1,363 matches and won three World Cups. During his career, he was the top scorer in the league.
#4. Bo Jackson, Football and Baseball
Along with Jim Brown, Jackson had the greatest combination of power and speed in recorded sports history. Jackson was an outstanding college football player at Auburn University. In baseball, Jackson was an All-Star; he batted .250 with 141 home runs, 415 RBIs, .474 slugging percentage and had an amazing arm. Jackson professional football career was not as long as some people wanted, but he still managed to rush for 2,782 yards and average 5.4 yards a carry.
#3. Deion Sanders, Football and Baseball
Sanders had outstanding speed and quickness, agility, balance, body control, instincts and jumping abilities. Sanders had a dozen MVP titles and half a dozen Super Bowl titles. Sanders was a two-time consensus first-team All American, led the nation in punt return average and won the Jim Thorpe Award for best defensive back. In Sanders' baseball career, he batted .236, had a batting average of .533 in four games in the 1992 World Series and stole 186 bases.
#2. Jim Thorpe, Football, Baseball and Track
Thorpe had an amazing career; he was a two-time football All-American at Carlisle and was considered the best football player in the country. Thorpe led Carlisle to an 11-1 record in 1911 and proceeded to go to the National Collegiate Championship in 1912. Thorpe played four different positions; running back, defensive back, placekicker and punter. Thorpe also won two gold medals in the 1912 Summer Olympics. His Olympic record of 8,413 points in the decathlon stood for nearly two decades.
#1. Michael Jordan, Basketball
Many people described Jordan as graceful, agile, fast, quick, unbelievably balanced, stylish, extremely fundamental, consistent and, possibly, the only athlete with no real weakness. Jordan practiced hard, worked extremely hard on his game and was as competitive as any athlete. Jordan raised basketball's popularity to its highest level. Jordan won five MVP awards, six NBA titles and two Olympic gold medals. Jordan had a 48" vertical leap and was extremely strong.
Be sure to like and share this story and let VistaNow know who you think the best athletes of all time are.