The Future of Daylight Saving Time
GABE BARNARD
March 15, 2017
Sunday marked the beginning of the annual Daylight Saving Time in Colorado, and the entire state set their alarm clocks forward one hour in the early morning so that they could wake up slightly more groggy and irritable.
The idea behind the time change is that, by adjusting sleeping patterns, people can use daylight more efficiently and save energy. This process has been going on without change for many years now and was first introduced in Canada in 1908, later to be adopted by the United States in 1918.
This year, however, Coloradans woke up with different news. A new bill called House Bill 1226, proposed in the Colorado House Committee of Agriculture, Livestock, and Natural Resources, had the chance to make it onto the next election ballot and make Daylight Saving Time the standard time in the state in order to prevent citizens from having to change their clocks again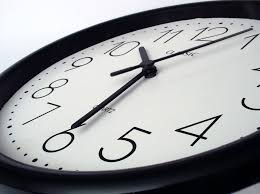 Proponents of the bill argued that, according to recent studies like one from CU Boulder, people losing an hour of sleep can actually cause some serious health issues. They also cited a study by the U.S Department of Energy that found that the practice of Daylight Saving Time only saves a minimal amount of energy in the country.
House members against the law focused on the ski industry of the state, saying that not using the time change would put certain safety checks that are conducted on ski mountains in jeopardy, possibly endangering visitors. They also argued that tourists who have come to ski from out-of-state could potentially be confused by the time change.
When all was said and done, the opponents of the bill came out on top, rejecting the bill and eliminating it from the 2018 election ballot. For the time being, Daylight Saving Time is here to stay and Coloradans will have to continue bearing the lost hour and setting their clocks forward.