CNN/ORC: Sanders leads everyone on the Republican ballot, Clinton only ahead of Trump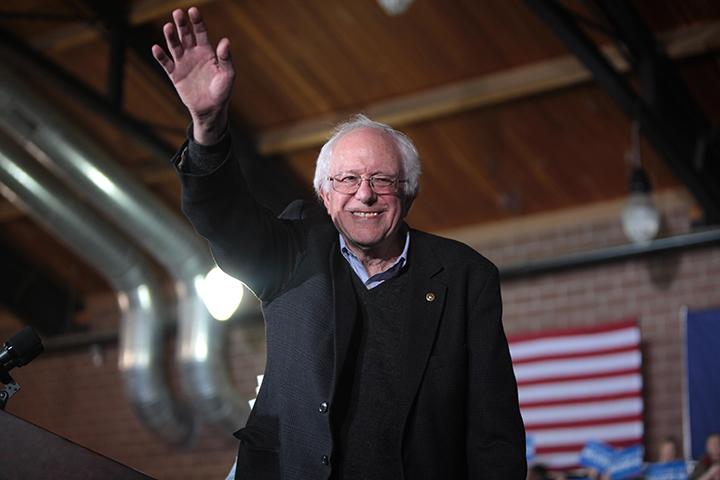 The most recent CNN/ORC polls suggest both Bernie Sanders and Hillary Clinton would defeat GOP front runner Donald Trump in the general election.
Clinton tops Trump 52 percent to 44 percent among currently registered voters. Sanders sits ahead of him 55 percent to 43, a wider margin than Clinton enjoys.
But, a win is a win, and if Donald Trump receives the Republican nomination it's likely that the White House will remain Democratic territory for at least four more years.
On the other hand, if either Ted Cruz or Marco Rubio gain the nomination, victory isn't in the bag for the Democratic party.
Clinton is trailing behind Rubio, 50 percent to 47 percent, and also lags behind Cruz, 48 percent to 47.
Sanders dominates the field against every other opposing candidate. The Vermont senator leads Rubio with 53 percent of the vote against his 45 and, with the widest margin in the entire race, Sanders is projected to defeat Cruz 57 percent to 40.
Still, despite his outstanding polling numbers, Sanders trails Clinton in most Super Tuesday states.
The talk of the town has long been that Sanders couldn't compete in a general election due to his radical and liberal leanings, but the CNN/ORC poll also demonstrates that Sanders is the only current candidate on either side of the ballot who is seen favorably by a majority of voters.
His ability to defeat every Republican candidate would also suggest that moderate liberals, and even conservatives, would vote for him come November.
Both Democratic and Republican front-runners are seen unfavorably by a majority of voters. Nearly 60 percent have a negative view of Trump while 53 percent think the same of Clinton.
Editor's note: CNN reports the CNN/ORC poll was conducted by telephone Feb. 24-27 among a random national sample of 1,001 adults. Results among the sample of 920 registered voters have a margin of sampling error of plus or minus 3 percentage points.