TSA has impressive State Competition showing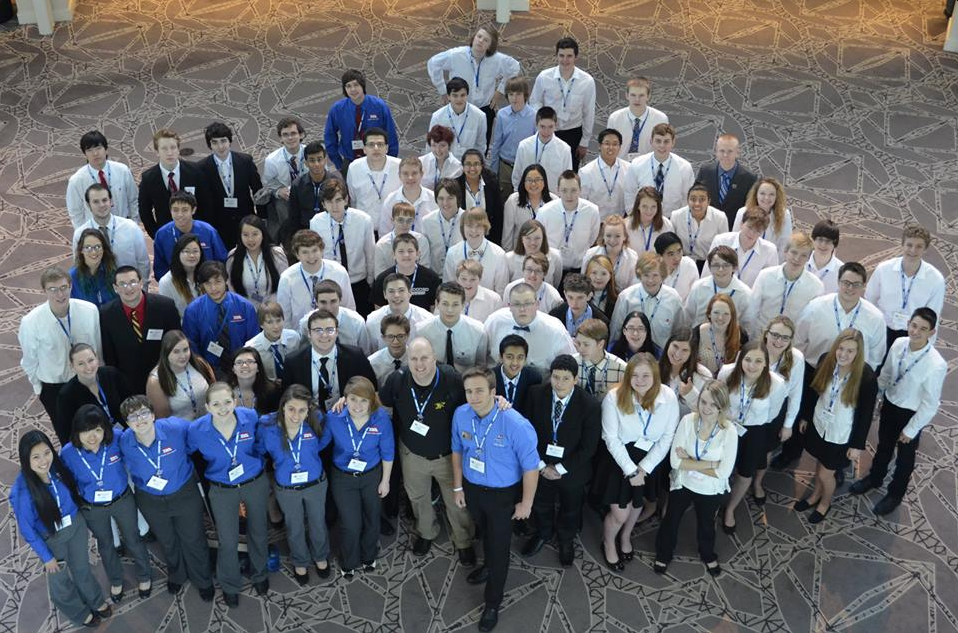 Mountain Vista's Technology Student Association competed with 1,575 other students from around Colorado in engineering and technology events during the State Competition from Feb. 18-20, gaining the ranking of 4th in state.
Vista was the largest team in the competition with 87 participants. Thirty-four students made it to the semi-finals in 18 different categories.
Teams placed top three in twelve different events.
The top-three finishes are as follows:
Place
Architectural Renovation
1st
Clare Liu
Aubrey Harrison
Elizabeth Chengrian
Cassandra English
Amy Zhong
Maleah Siegfried
Dragster Design
1st
Alec Yagey
Integrated Autonomous Vehicle
1st
Daniel Fairbanks
Alex Doner
Justin Lim
Pin Design
1st
Alec Yagey
Manufacturing Prototype
2nd
Delaney Livingston
Clare Liu
Aubrey Harrison
Amy Zhong
Cassandra English
Jordan Frerichs
Structural Design and Engineering
2nd
Delaney Livingston
Jordan Frerichs
Career Preparation
3rd
Elizabeth Chengrian
Desktop Publishing
3rd
Caitlin English
Engineering Design
3rd
Delaney Livingston
Cassandra English
Jordan Frerichs
Elizabeth Chengrian
Transportation Modeling
3rd
Benny Cope
Video Game Design
3rd
Susan Cheng
Lily Xie
Webmaster
3rd
Nick DiGiulio
Henry Kaufman
Jack Holland
Colter Giem
Mats Dale
Photo courtesy of Selena Yagey