Men's Soccer Senior Night & Photos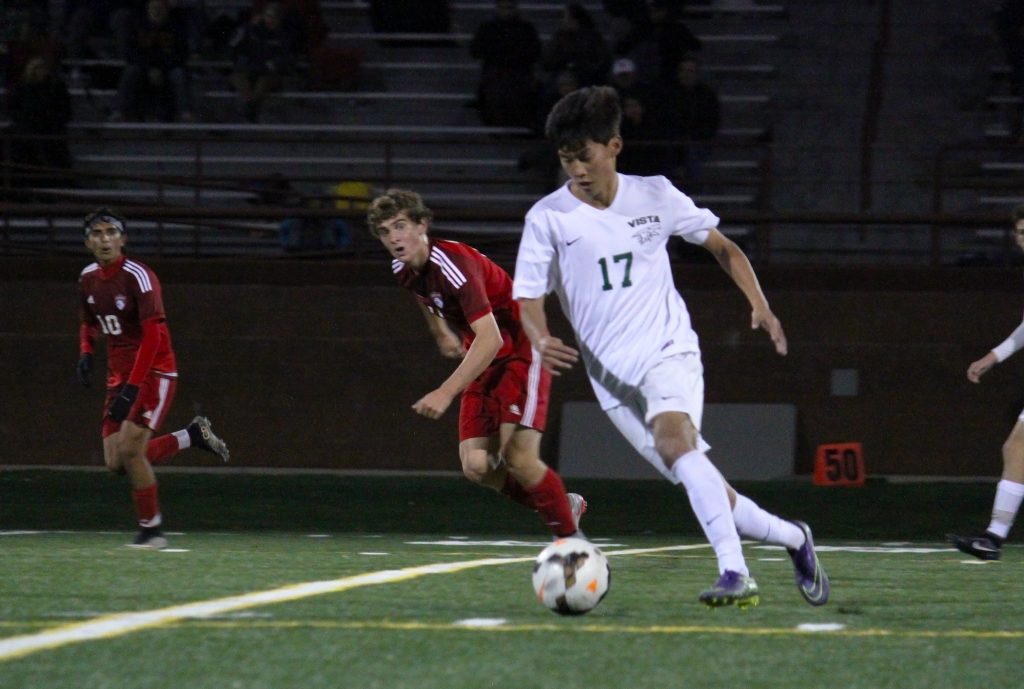 Senior Night is a chance to commemorate the final season for senior athletes and all the hard work they have put into their sport throughout high school.
The senior players and their parents stand together as their accomplishments in their sport and academically are recognized by fellow teammates, coaches and fans.
This year, the Mountain Vista Men's Soccer program recognized 11 seniors for their contributions to the team and the endless amount of effort they have put in to help their team succeed.
"It's pretty cool to be recognized because of my commitment to this program over the past four years," senior Jordan Patierno said. "I've put in so much work and it is our night to let that show."
Senior Night can be filled with many emotions as players realize that this game will be one of their last.
"It's definitely a sad moment," senior Cole Prins said. "It's [also] a surreal moment because you know that you won't ever be back at Vista playing for the team. [However], it helps you look back on the great memories you've had."
The team's senior game against Heritage High School ended in a 0-0 tie. It isn't a win, but their season is not over yet. The team still has an overall record of 8-3-2.
Their next match is Oct. 18 against Castle View High School.