Key Club's Blood Drive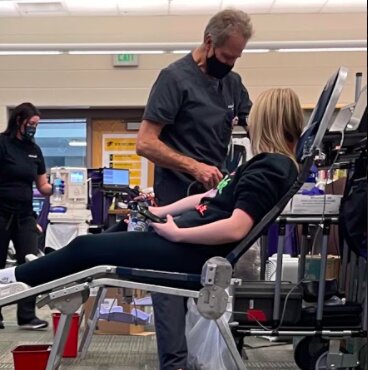 Twice a year Mountain Vista's Key Club hosts a blood drive with the non-profit organization, Vitalant. This allows students like Meghan Johnson, 12, to safely donate blood with parent consent and save lives.
"I just wanted to do something good for the day and it was easy access," Johnson said.
Donating blood is an action that can directly impact and help your community.
"When you give blood, you have the potential to help hospital patients within your community and also, when the need arises, others across the country," as stated on Vitalant.org.
Without Key Club's help organizing and running this event, many students wouldn't have a convenient way to donate blood.
"I put up posters, sent emails, and helped at the blood drive. I gave out snacks, helped people get signed in, and helped if anyone wasn't feeling well after," Ava Valente, 11, a Key Club leader said. "I donate platelets at Vitalant Blood Center every two weeks on my own, which was part of the reason why I wanted to make this a school-wide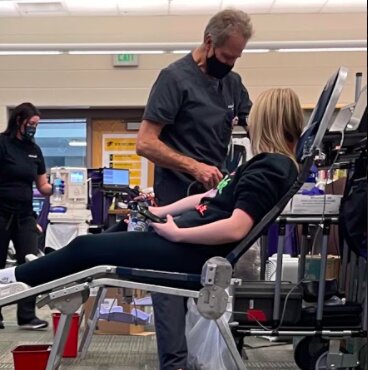 event."
As stated by communityblood.org, high school student donations make up about 10% Complete Blood Count's donation base.
"This year was our second highest yield in our school's history at 67 units, the goal was 40 units," Wendy Strait, Key Club's teacher sponsor said.
According to The Red Cross, one donation of blood can save up to three lives.
"If you began donating blood at age 17 and donate every 56 days until you reached 76 you would have donated 48 gallons of blood, potentially helping save more than 1,000 lives," according to umms.org.