Homecoming recap for Thursday
Thursday's festivities began with almost everyone participating in the blackout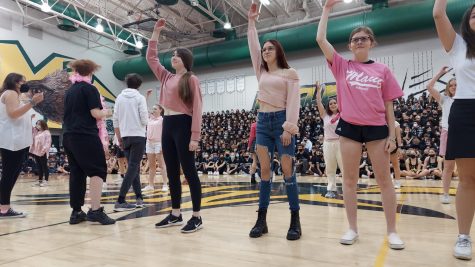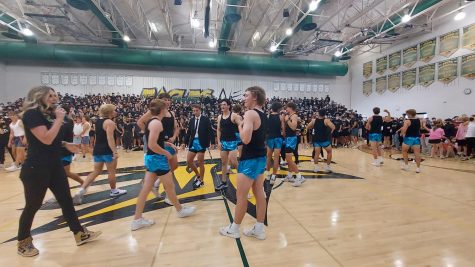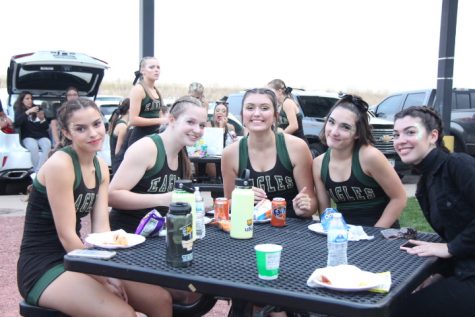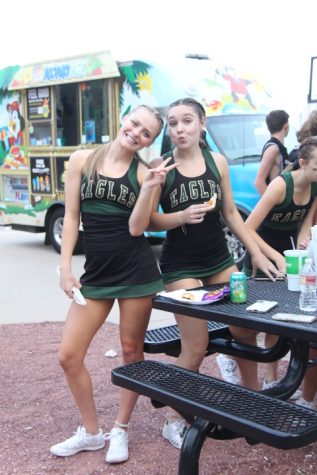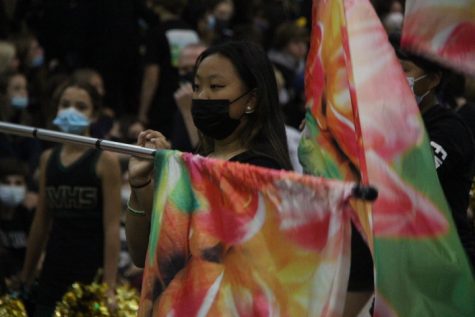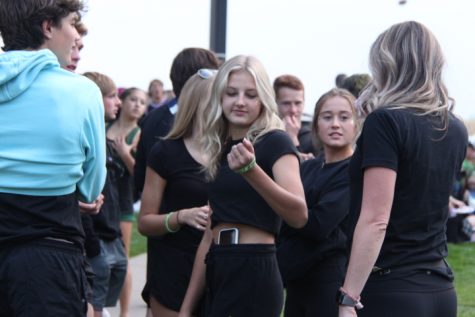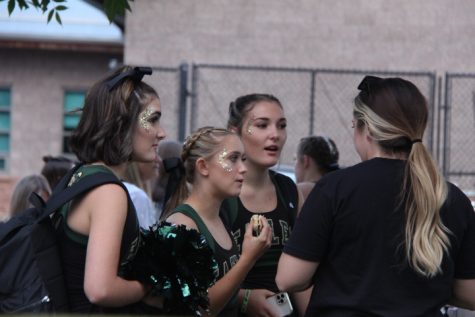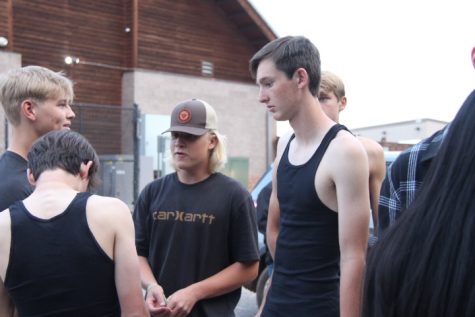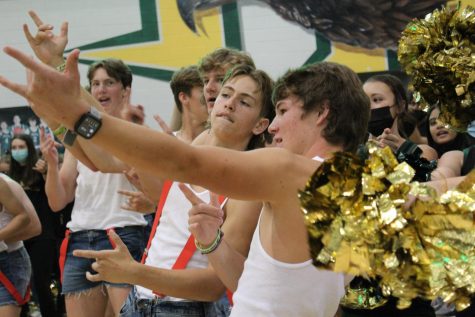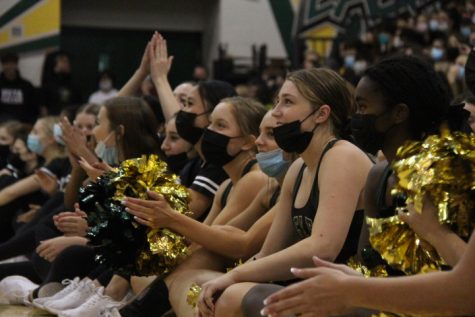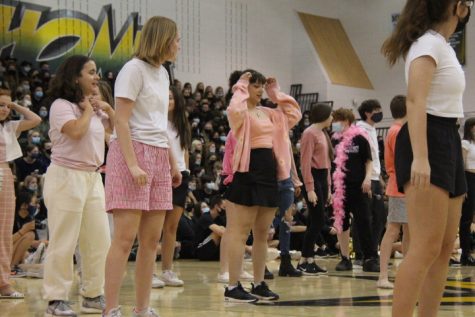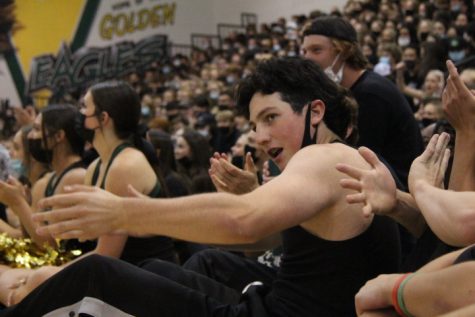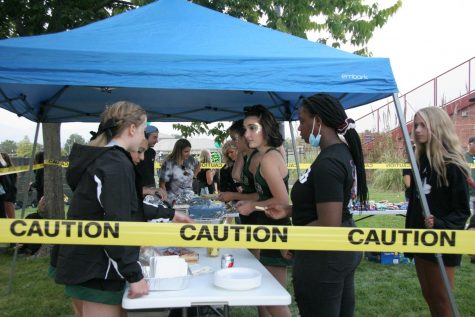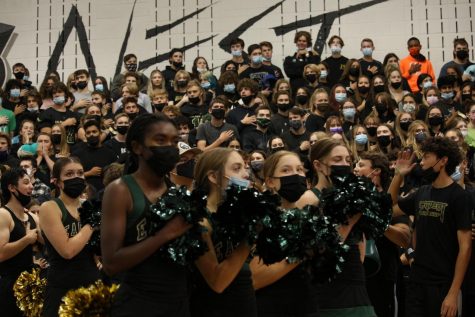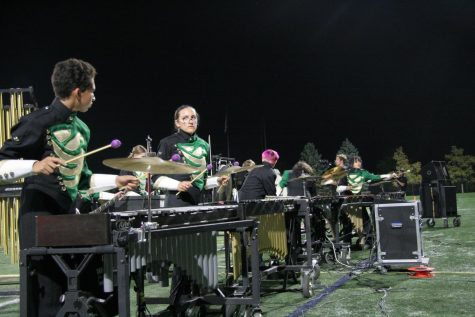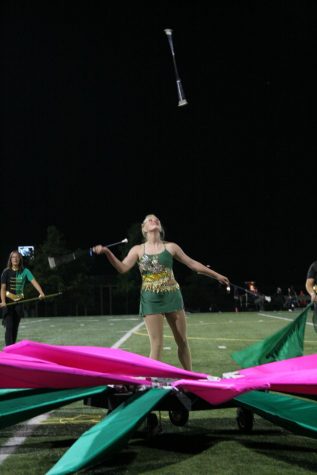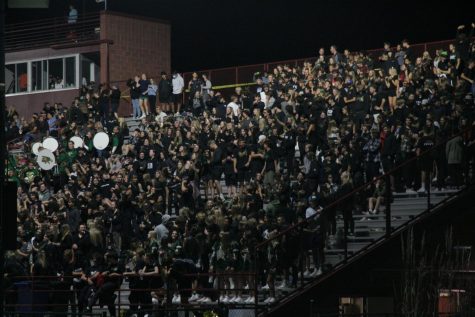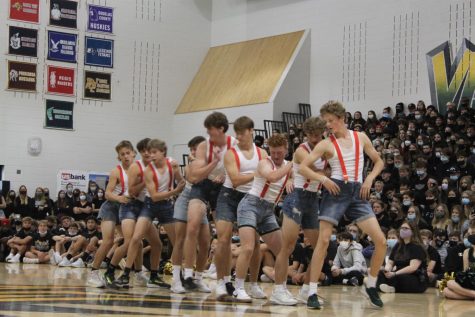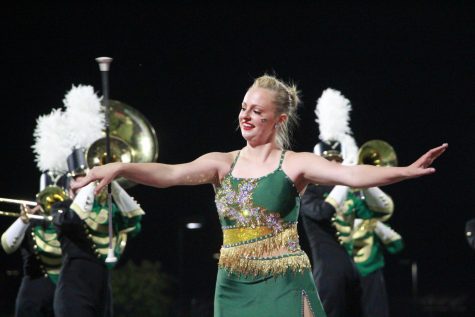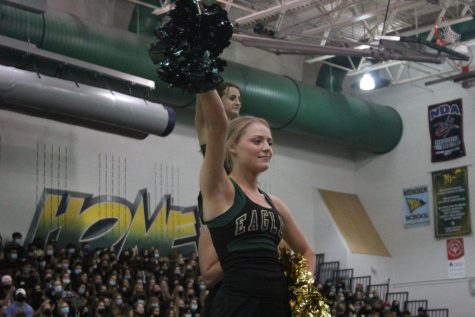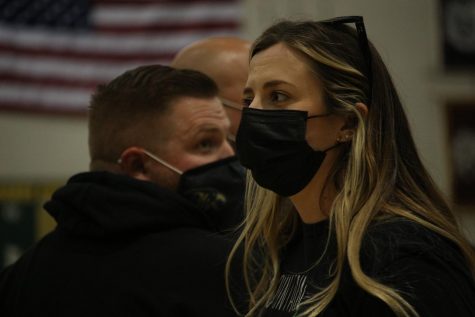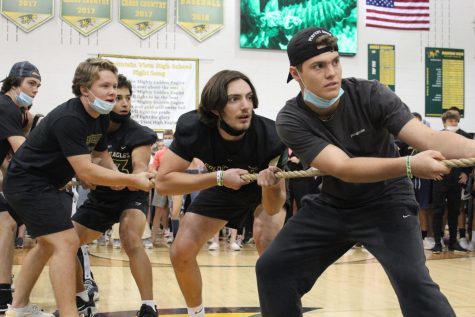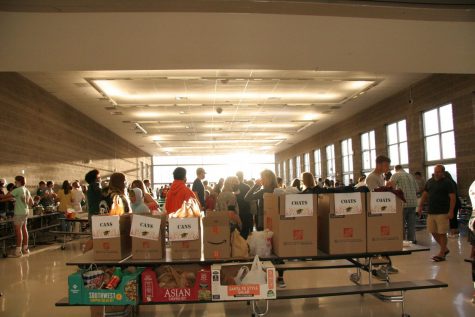 dress theme.
After SOAR and second period passed by, the marching band could be heard through the hallways as they traversed the various wings of Vista to mark the start of the first assembly in about two years. After all four grades shuffled in and sat down, students watched the fall sports video, both man-poms performances (with the suspenders and sparkly blue shorts), a "Legally Blonde" sneak-peek and the cheerleaders and dance team performances. All the grades then participated in school competitions, including the "Yea Boi" challenge, tug of war against the teachers and various grade levels and much more. 
For lunch, Taste of Vista provided a wide variety of foods, ranging from burgers to BBQ. Many ate lunch in the grass surrounding the parking lot, but had to compete with the wasps flying around their meals. Kona Ice, as always, was a crowd favorite. 
After school brought the tailgate and the anticipated football game against Rangeview. Vista senior Zane Zakroff sang the National Anthem. Beyond the gates, food, makeup, hair and a ton of sparkles were found in the Cheer tailgate. This gave students, teachers, parents and other visitors the opportunity to eat and talk right before the big game. 
Football started off as a pretty even match, but Vista stepped up their game during the end of the third quarter and pulled through with a major victory. Vista secured the win 52-22. During halftime, junior varsity poms performed a fantastic routine, along with marching band dazzling the crowd with colorful flags from Colorguard, batons and sharp, clear, soul-vibrating notes from the different sections.