My Favorite Book Series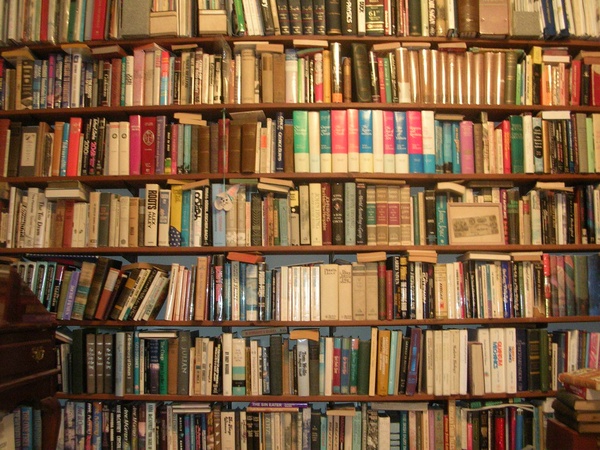 //Mikayla Tibbetts//
Tik Tok is an app worldwide where opinions flow in from so many different people, and the user has the chance to find out new information about anything and, truly, everything. Recently, there are videos that fit into the category of 'Booktok' where people make video reviews of books and recommendations of books. It is surprisingly helpful in terms of finding out what to read and finding the type of book that's right for you. 
I usually haven't been the type of person that likes to read. In the past, I would often start a book but never finish it. However, ever since I discovered 'booktok,' I have been buying and reading books left and right. When it comes to reading, you have to find the right kind of book to actually enjoy it.
A series that I've recently read is called "Shatter Me" by Tahereh Mafi, one of three books that make up the main trilogy. It's about a girl who has a deadly touch, living in and out of juvenile centers and mental hospitals because her parents sent her away. If her skin makes contact with anyone else, she has the ability to "take the life" out of them.
 Juliette, the main character, goes through traumatic experiences that shape her as a character throughout the story. As she's trapped in the asylum, she meets new people and discovers many secrets that change her life. She showcases the cover of a strong, brave and independent woman as the book goes on. This book is a perfect mix of violence, emotion and romance. The romance part specifically ties in great with the story line and adds a bit of spice. 
With all of these factors tied into one book, it made it difficult for me to put down. I loved how the story never got boring and always kept me wanting to read more.  Although I haven't read too many series yet, this is still definitely one of my favorites. It had me going from the beginning to the end, and I never got bored of it. 
So if you like fantasy, fiction, and romance this book would be a perfect fit for you, especially if you want to get into reading but don't know what to read.  Go check out TikTok and see what other people think and what they recommend.