Lack Of Snow Day Causes Outrage On Twitter
//Hannah Jenkins//
Parents and students rose out of their bed on the morning of Oct. 29. They checked their Twitter to see the district's announcement as to whether or not the students had school. "The Douglas County School District will be OPEN and operating on a regular schedule on Tuesday, October 29, 2019…" read the tweet. All hell broke loose.
  Over the course of the day, the tweet received 321 comments. Were all of them responses supporting the district's decision? Absolutely not. "DCSD cares more about attendance than they do about the safety of the thousands of students who attend their schools confirmed [clown emoji]." @peachykeeenz tweeted. "You guys are actually absurd." @Tecnocreepin12 tweeted. Some opted to use more colorful language in their responses. "DCSD should expect 8-12 inches of my foot up their a** tonight." @BallowNikki tweeted. In other words, people were not happy. 
Some people were so unhappy that they took out their frustration in creative ways. One popular format was memes.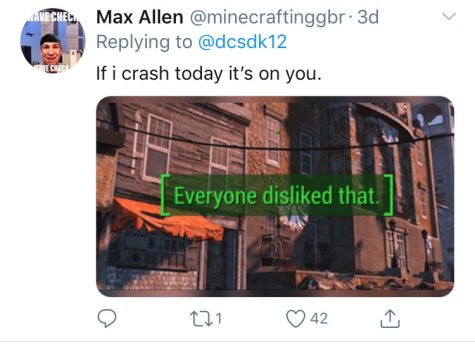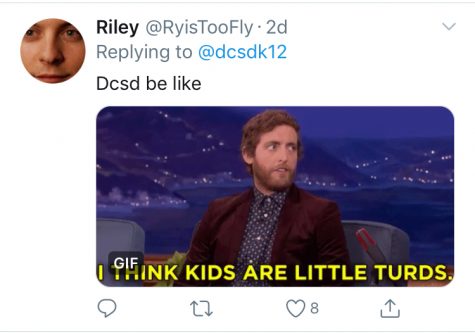 @Lindsey58231 used her anger-fueled creativity to create a 14-slide presentation about why DCSD should have a snow day.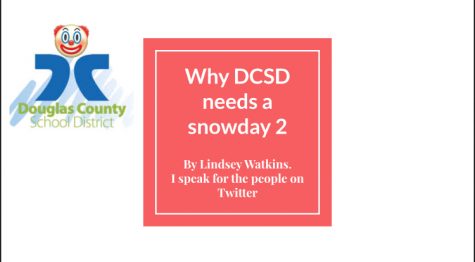 The users of Twitter had spoken. Throughout the course of the day, the Douglas County area received around 7.7 inches of snow. As the weather worsened, DCSD issued a "soft release" from school at 2 p.m. 
The next day, DCSD did not make the same call and closed school for the day. The people of Twitter expressed their approval. "That's what I like to see boys! Vibe check accepted. Have a great day." @vibe_inspector tweeted. "We did it boys, pro gamer moment." @kale89678628 tweeted.  Some people made fun of DCSD. "WOW DIDN'T KNOW IT DID THAT OK WOW." @_maddypenny_ tweeted. "DCSD like the mom that yells at you for 2 hours but buys you ice cream after." @ColeLuke30 tweeted. 
This begs the question: did DCSD decide to have a snow day based on the outrage from Twitter?