Golden Eagles Leave the Nest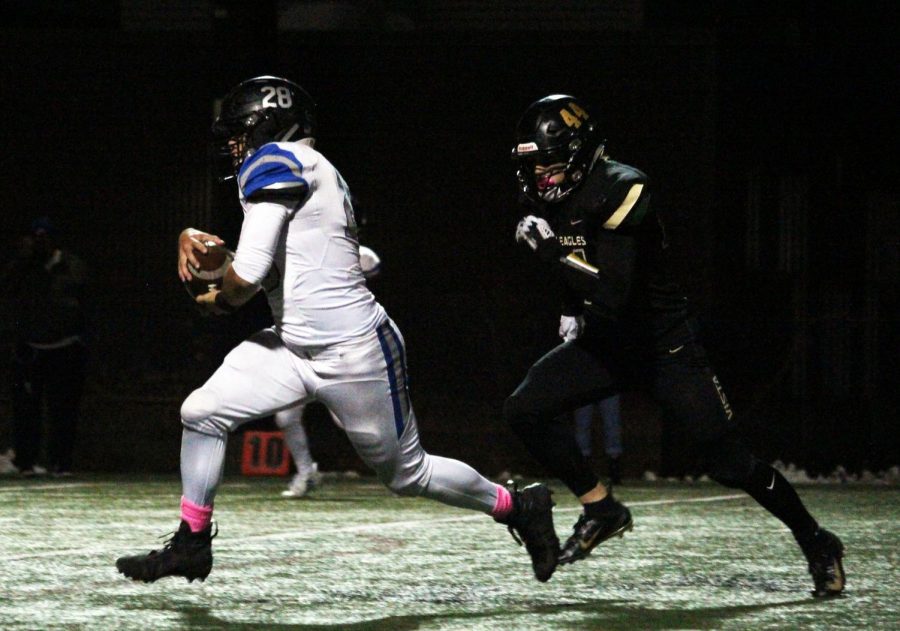 Emma Holt, Molly Houser, and Brayden Tuers
October 29, 2019
//Emma Holt, Molly Houser, & Brayden Tuers//
As eager students and parents filled the stands of Shea Stadium Oct. 25, senior football players were honored for their participation and highlighted for accomplishments made during their high school careers. The last home game was an emotional ride for graduating players.
"To me, [Shea] is kinda like my second home," senior Christopher Perella said. "I played most of my sports there. I made most of [my] friends and some enemies there, too."
For varsity sports, the team's Senior Night takes place at the final home game. The event is a tradition at Vista, as well as other schools around the nation.
In addition to honoring the senior football players, senior Vista marching band and members of the poms team stood beside their parents as their name was announced.
"Senior Night was super enjoyable since our team was able to spend the last game together," senior Nikki Moran said. "My senior year on poms has changed [my life] in a good way because we've learned what we need to do in order to win."
After honoring the three teams, the anticipated game began.
"The first half we did pretty well…we were all on the same page," Perella said. "It was pretty intense."
Despite the excitement built, the team lost momentum during the second half. Vista lost to Highlands Ranch, 35-28.