PHOTO GALLERY: Varsity Softball vs. Castle View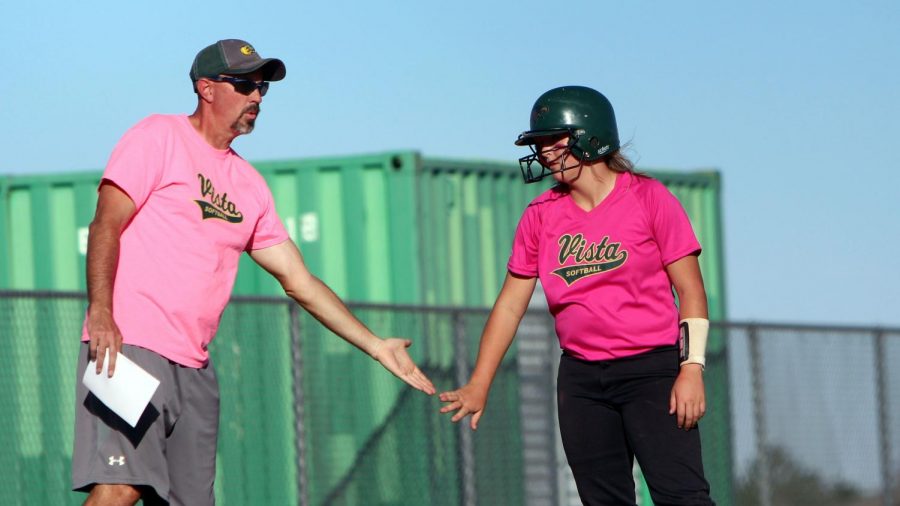 //ANNE GERRINGER//
Varsity Softball played their annual Pink game against Castle View on Monday, Oct. 7.
During the month of October, teams dedicate one game to  those who have or had Breast Cancer. "[The Pink game] shows the connection we have between our teammates," Senior Bella Ingui said. "Like when Jessi Cash  lost her mom. And it really just represents a family."
Vista was able to bring home a win with a score of 5-3. "This season has had a lot of ups and downs. But overall it has been a good season," Ingui said. "We haven't had the best winning streak, but lately we have. We have been doing really well and things have been on the up and up."
Vista played their final game on Wednesday, Oct. 9 against Rock Canyon where they lost 1-8.