PHOTOS: Women's Rugby Competes in Marshdale Park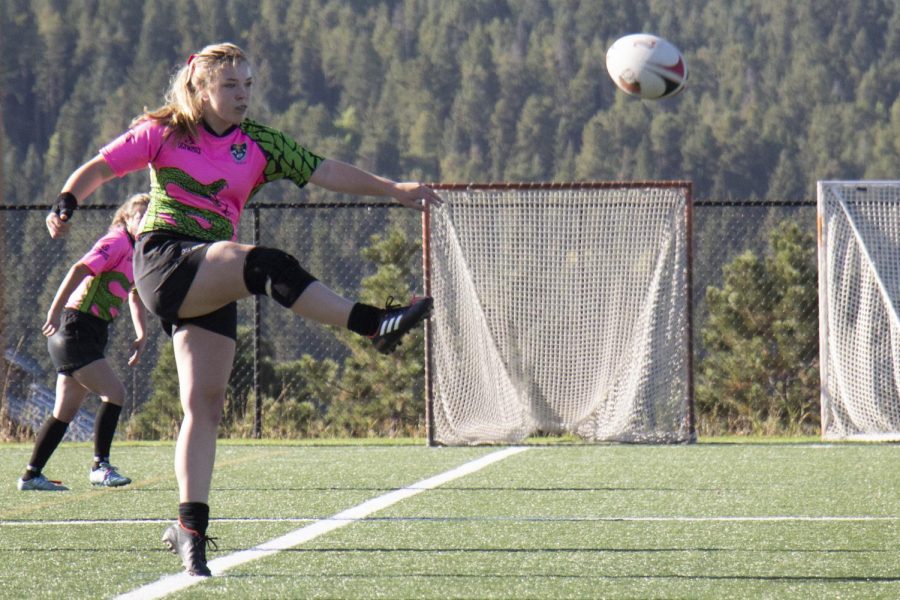 //Casey Ford and Molly Houser// 
On Sept. 28, the Vista Vipers Women's Rugby team traveled to Evergreen for the fourth tournament of the season. Despite the cold wind, the team began their warm-ups and pep talks an hour before the first game started. 
Varsity kicked off the tournament with a considerable win. The team defeated East White, after the 14 minute match.  
"[After the game] we tend to talk about what we did well," senior Riley Spotts said. "We like to uplift everybody. We highlight players that maybe don't have a lot of playtime or a lot of skills yet, but we like to highlight what they do well."
Following the previous game, JV confronted Monarch JV in a heated match. The team left victorious and began the half-hour break before the next game. 
"I think overall I felt very good and hyped for the game," senior Liberty Campbell said. "I learned to expect the unexpected. I didn't have much opportunity to tackle, but having fun with my teammates made up for it."
Both JV and varsity continued on to play two more games, winning both. The winning streak came to a halt during the final two games, where varsity was defeated by the Lumberjackies and JV lost to varsity team Regis Jesuit. 
"The things that were going through my head were: what can I do better and how can I improve next time," junior Ella Wilson said. "The thing that's hardest for me is not blaming myself and trying to stay positive."
Both teams play again Oct. 12, at Chaparral High School, where they will rematch the teams they were defeated by. 
Photos by Casey Ford