Varsity Boys Soccer vs. Cherry Creek PHOTO GALLERY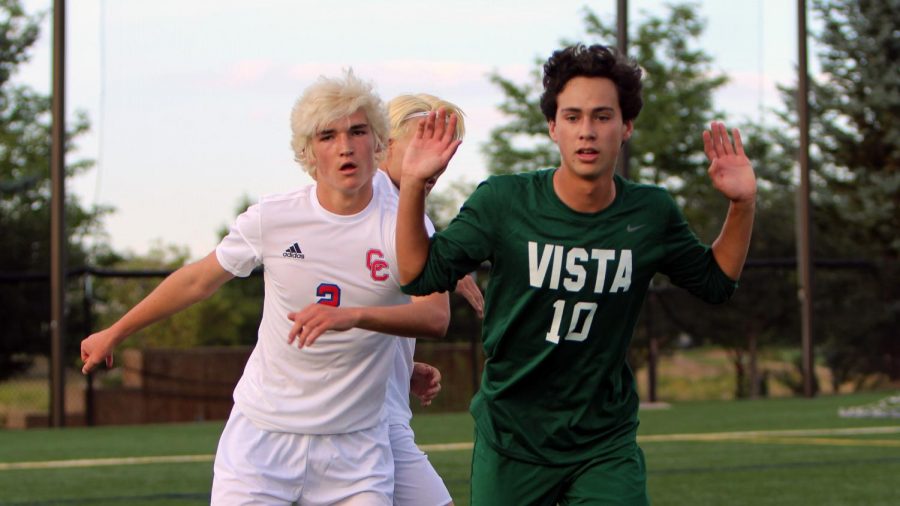 Varsity boys soccer took on Cherry Creek this past weekend at Shea Stadium. The team scored early in the first half. The score remained 1-0 Vista until the end of the second half when Cherry Creek scored.
"I think its tough that they came back," Senior Niko Ortega said. "But I think we have a great group of guys and I'm very excited for the rest of the season."
Vista lost to Cherry Creek, 1-2. The Vista boys soccer team plays their next game on Friday against Fairview, the same team Vista narrowly lost to in playoffs last year.
Photos By Sam Evans, Anne Gerringer and Soren Brockway