OPINION: Five Great Movies Coming Out in 2019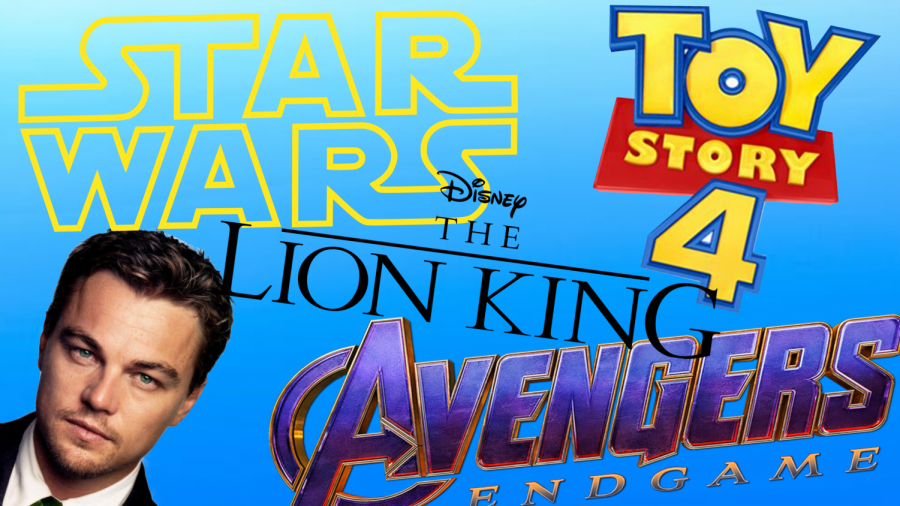 5 Great Movies Coming Out in 2019
//LANDON WEAVER//
During January, an annual event known as the "movie slump" occurs. This phenomena causes a severe lack of good films lasting the whole month, sometimes lasting into Feb. More importantly this gives audiences a chance to look ahead at the rest of the year. In this clutter of bad films to come in 2019, there are 5 films that everyone should be buying there tickets for now.
Toy Story 4
This long awaited sequel will come out on June 21, acting as the return of the characters Woody and Buzz Lightyear. Director Josh Cooley heads the film coming off of his last success, Inside Out. If this film is anything like the last three in the storied Pixar world, then "Toy Story 4" will be one you must go see.
Once Upon A Time in Hollywood
The famously over-the-top director Quentin Tarantino has come back to direct his first blockbuster since 2015. "Once Upon A Time in Hollywood" will features Brad Pitt, Leonardo Dicaprio, Margot Robbie, and Al Pacino. This film will take place in Los Angeles in 1969 and is rumored to be centered around the Manson murders.
Lion King
Many think that a Lion King remake is uncalled for, and may ruin the childhood of millions with this new re-imagination of a Disney classic. Regardless, former director of Iron Man and Jungle Book will lead this film that's planned to be released on July 19.
Avengers: End Game
After the historic cliffhanger at the end of Avengers: Infinity War, everyone is excited to see the fate of our heroes. Fortunately, fans will only have to wait until April 26 to see the groundbreaking sequel.  
Star Wars: Episode IX
Ever since the first Star Wars was released in 1977, fans have been enthralled with the Star Wars universe that have made over 9 billion in worldwide sales. Director J.J. Abrams is back after directing The Force Awakens to direct this long awaited finale to the trilogy coming out December 20, 2019.