PHOTOS: State Wrestling Championship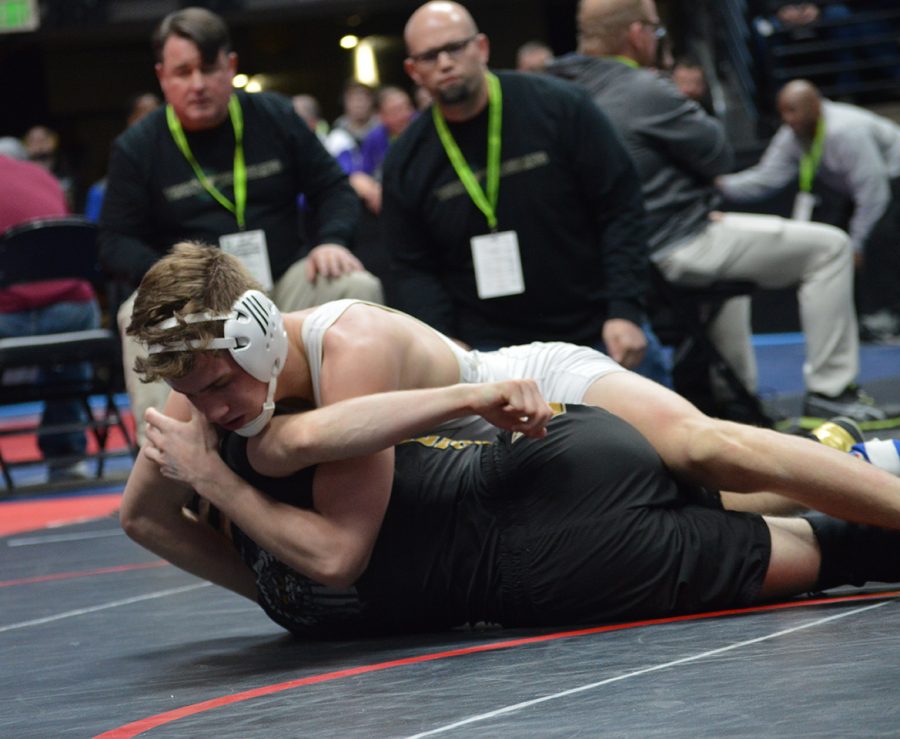 In front of hundreds of people from across Colorado, four Mountain Vista wrestlers competed to become one of the top-ranked wrestlers in the state. Freshmen Aiden Cartwright and Cameron Flores–the first freshmen ever to qualify for the State Wrestling tournament in MVHS history–alongside juniors Adin Weaver and Vance Betts battled throughout the three days of competition at the Pepsi Center.
"Being one of the two first freshmen at Mountain Vista to qualify, I have to say that I am proud of myself for qualifying," Cartwright said, "but still would like to move forward and have more success at the state tournament."
While no Vista wrestlers ranked at the tournament, the competition strengthened their skills and techniques in preparation for the next season.
Photos by Bronwen Cartwright, Greyson Koinzan, and Lexi Riga