Full Interview With Michael McDonnel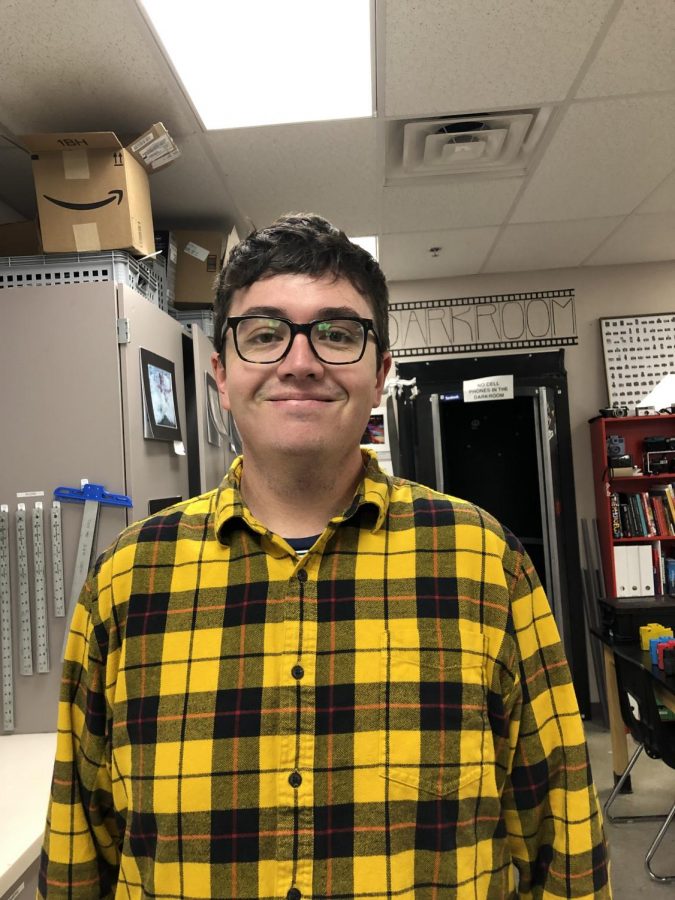 //GENEVIEVE GEOFFRION//
Q: Why did you want to teach photography?
A: I love art and I love photography, and I wanted to share that with other people.
Q: What influenced you to become a photographer?
A: I was never great at drawing or painting. I never had the patience to sit down and make something look identical, but I knew I wanted to be involved in art, so I discovered photography, and it allowed me to capture my vision in the way I saw it in my head. That way, I didn't have to sit down for days drawing something.
Q: Do you have any good tips that would be useful to new photographers?
A: Don't take all your photos with your phone. Get a camera and play around with that and all the different settings to capture the perfect image.
Q: What was your job before you came to Mountain Vista?
A: I was a graphic designer. I did product development for an apparel company so I worked with the NHL and NCAA. I did like doing it, it was a lot of fun but also, at the end of the day I didn't really feel like I was doing anything that important, so I became a teacher.
Q: What do you think is the best way to learn how to take good pictures?
A: Take a lot of pictures. Experiment with it, and take as many pictures as you possibly can until you can figure out what works best.
Q: What do you like to do in your free time?
A: I like to take pictures, I also like to travel, I like to fish and camp.
Q: Where is your favorite spot to take pictures and what is your favorite type of picture to take?
A: I love to take pictures at the mall because it's full of just a strange mix of people from all over the world and you never know what you'll get. I love taking pictures of people. I do some nature too, but I mostly love portraits and street photography.