WISH WEEK 2019: DAY THREE RECAP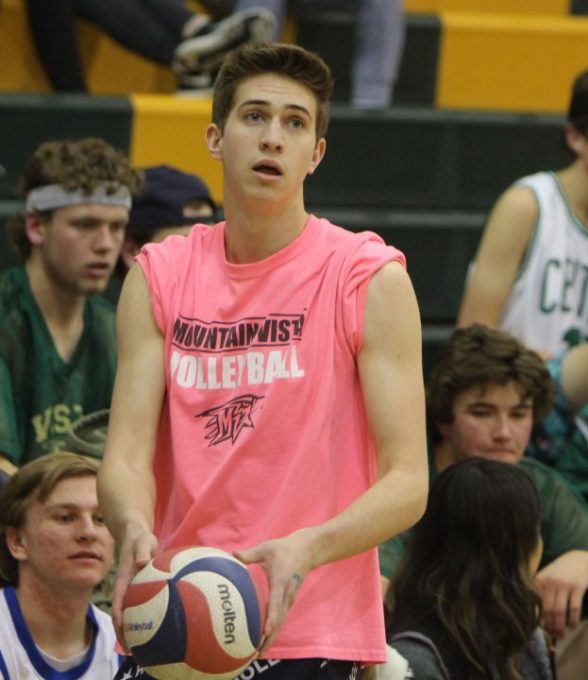 Students filled the hall with every shade of pink on the third day of Wish Week in honor of Chad's favorite color. "We wear pink to show our support for Chad, it feels great to participate during Wish Week," senior Maya Winslow said.
At 7 a.m. twenty Mountain Vista student athletes, their friends and families gathered in the commons for the Letter of Intent Signing Day. Students committed to different schools, from the University of San Diego, to the University of South Dakota, to Cornell University. "It is really surreal that I just signed for the college I will be attending," senior Teagan Haberkorn said. "It makes the fact that I'm leaving next year even more real." Haberkorn committed to the University of South Dakota for swimming.
At 6:15 p.m., boys from every grade competed in Ruff-n-Tuff, and students came out to support them. The games were 6v6 and the games lasted about two hours. The team, "How I Set Your Mother," consisted of seniors Collin Bean, Ian Rivera, Matthew Ray, Eric Hinds, Jonathan Le, and junior Harrison Paul, who won the tournament. "It feels really good to be the winning team," Bean said. "I know we all had fun and it was a really good way to bring everyone together to raise money for Chad."
At night, students celebrated another great day of Wish Week with ice cream at Cold Stone. Junior Bella Ingui spent her night scooping ice cream. "It was great to see a lot of faces from school come in," Ingui said. "I had a great time and it's always fun meeting new people." Ingui volunteered with National Honor Society to help raise funds for Chad.
Photos by Annabelle Kiely, Anne Gerringer, Landon Weaver, Greyson Koinzan, Dillion Bateski, and Hannah McClain