"Bohemian Rhapsody" Movie Review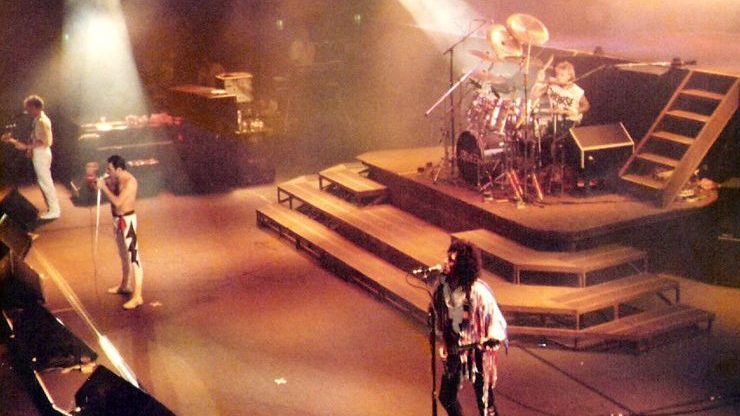 As Queen lead singer Freddie Mercury once said, "When I'm dead, I want to be remembered as a musician of some worth and substance."
Mercury's desire has certainly come true, as Queen lives on as one of the most influential bands in music history. This everlasting influence can be noted by the release of Queen biopic, "Bohemian Rhapsody" which earned roughly $50 million its opening weekend.
After hearing a mixed response to the film, I decided to set low expectations as I walked into the movie theater, however, my initial expectations were much lower than what I thought of the movie when the ending credits rolled.
"Bohemian Rhapsody" delves into the journey of iconic British rock band Queen and the life of extraordinary lead singer Freddie Mercury.
This journey is truly enjoyable to watch, with humor and heartfelt moments placed appropriately throughout the duration of the movie. Although the plot is confusing and hard to follow at times, I feel as though this hardly puts a damper on the overall film.
Not only is the emotion behind the film genuine, but the acting is also genuine. Especially that of Rami Malek, the actor portraying Freddie Mercury. Malek takes on the tall order of channeling Mercury's eccentric and flamboyant personality–and succeeds. Through every hardship and joyful moment faced by the band and Mercury himself during the film, Malek's performance never ceases to entertain and captivate the audience.
While Malek delivered a solid performance, some aspects of Mercury's life tend to be altered in the film, whether in relationships or the manner in which the movie tied in Mercury's AIDS diagnosis.
Growing up as a generation with the existence of the internet, many current high schoolers are unfamiliar with the sounds and dynamics of Queen. Whether you are fiercely faithful to the songs of Queen, or indifferent, or anywhere in between, the soundtrack of the film can surely instill at least some sense of appreciation for Queen's legacy.
After hearing familiar (and unfamiliar) Queen songs in the film, I immediately started listening to more songs. Before watching this film, I only knew of a few hits, whereas less than a week after first seeing the movie I am continually discovering more and more songs.
"Bohemian Rhapsody" has truly helped me understand more of Queen's timeless legacy through their impactful and meaningful music.
I would highly recommend seeing this film. Despite some skews in the film's accuracy, every viewer will enjoy the clever humor and learning more about the background of the legendary band, Queen.