PHOTOS: Varsity Football vs. Cherokee Trail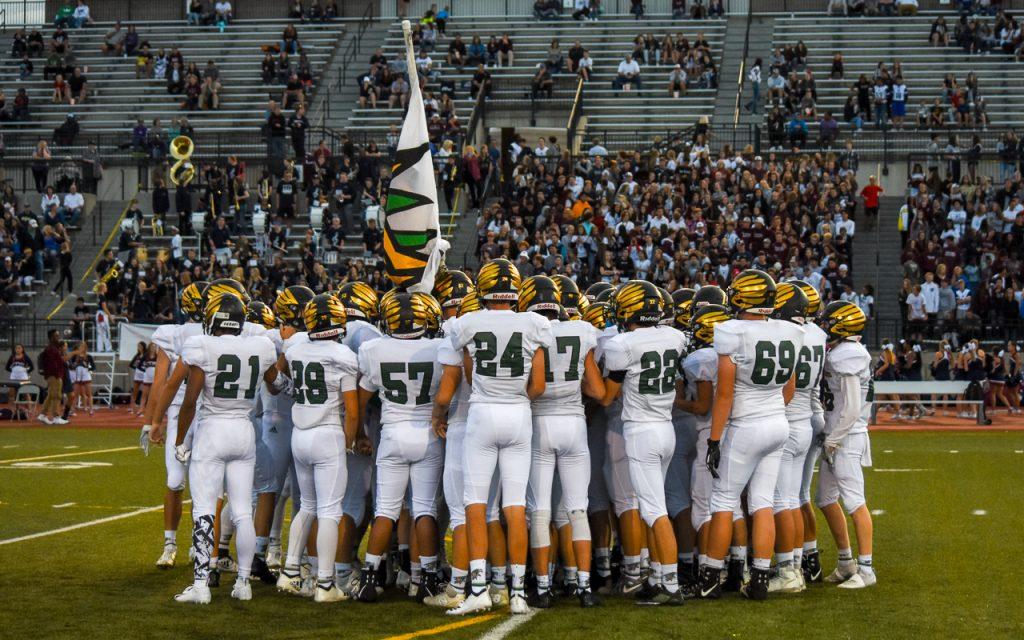 Mountain Vista's varsity football team traveled to Legacy Stadium on Aug. 31 for their second game of the season against Cherokee Trail High School. The team looked to get their first win after a devastating 51-0 loss to Ralston Valley on Aug. 24.
The Golden Eagles were first to put points on the scoreboard in the first quarter. After being forced to punt on their opening drive, the Cougars muffed the return and turned the ball over to Vista near the goal line. A few plays later, junior Jacob Barrett completed a pass to senior Cameron Williams in the end zone for Vista's first touchdown.
Vista led the Cougars, 7-0, until Cherokee Trail tied the game on the following drive with their own touchdown.
Cherokee Trail scored two more touchdowns in the second quarter. At halftime, Vista trailed the Cougars, 19-7.
The two teams started the third quarter until lightning interrupted play. The teams waited in their locker rooms for an hour until the storm moved out of the area.
Vista scored two touchdowns in the second half from senior Noah Hicks and junior Ethan Love; however, Cherokee Trail did not let the Golden Eagles foil their plans. The Cougars put up 19 more points in the second half. Vista lost, 38-21.
Vista hosts Grandview for their first home game of the season this Friday  Sept. 7, at Shea Stadium. Kickoff time is at 7 p.m.