Womens Swim & Dive is Off to a Busy Start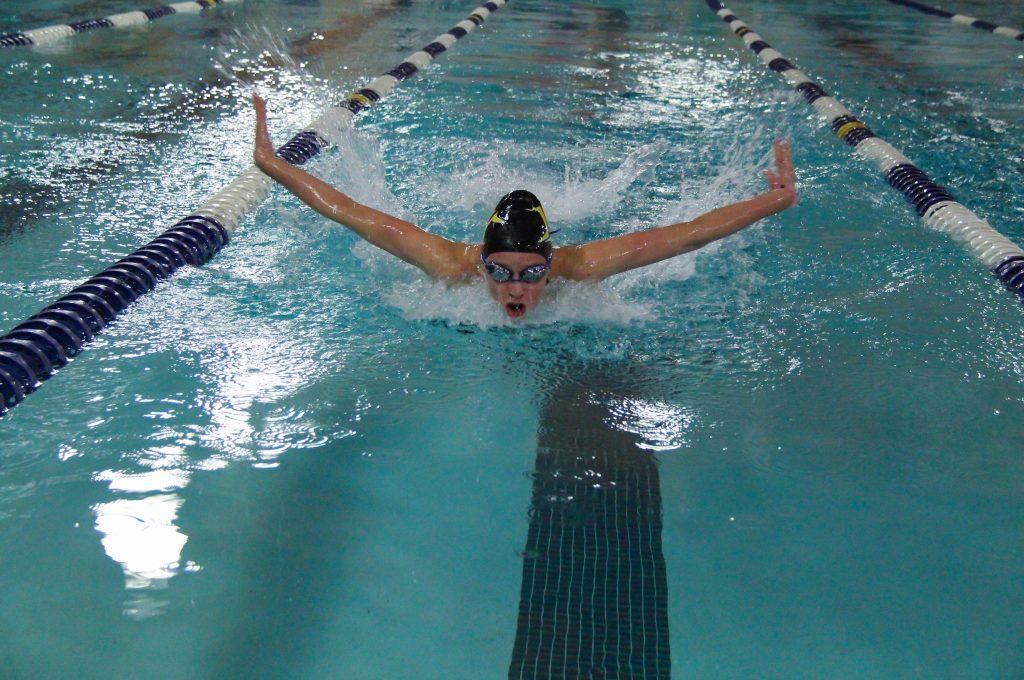 ANDIE SRDOC
January 6, 2017
The first two weeks of the semester will feature Vista's womens swim & dive three home meets. Their first one to kick off the new year was Tuesday night at Northridge Rec Center against Rock Canyon.
"Although we lost the meet, a lot of girls got some of their best times in their events," sophomore Aditi Iyer said. "We are reaching the peak of our season so we have been pushed really hard and it's showing in our meets."
Starting tonight, the team will be hosting their annual Mountain Vista Invitational, which is held at Colorado School of Mines. This is a meet where schools from all over Douglas County get together and compete. The invite also gives many girls an idea of how hard they need to work to get to state. Junior Lauren Brown has been swimming on Varsity since her freshman year and is very excited about this weekend.
"This is the second year we are hosting an invite and I think that it really builds us as a program," Brown said. "This gets us involved with other teams and helps us make a name for ourselves."
The team's last home meet will be Jan. 10 against Douglas County/Castle View at Northridge Rec Center.