Vista Hockey Moves Up In State Rankings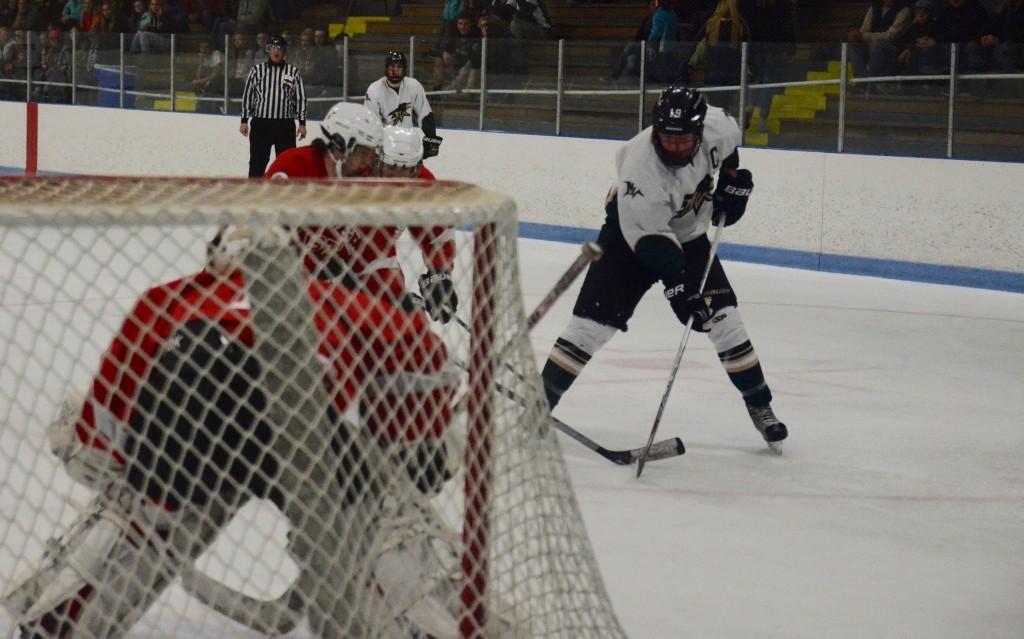 CHRISTIAN HOLTON//KENZIE WINSLOW
Mountain Vista's hockey team breached the top five moving up three spots from eighth to fifth this week in the state standings.
The team boasts an impressive 14-3 record and has clinched the first overall seed in the Peak Conference.
On Monday, Mountain Vista's ice hockey team lost, 4-2, against Denver East, who is currently ranked eighth in the state.
Vista has a big game out of conference game against Regis tonight is at 5:45 p.m. at Family Sports Center. Regis is currently ranked No. 2 in the state. "Even though it's an out of conference game and we've already clinched the first seed it's still a big game," said junior forward Kaden Stewart. " We have to test ourselves tonight and earn some respect from the rest of the league."
Even though a win against Regis would almost certainly move Vista up in the state rankings Stewart said the team isn't focusing on that, "The state rankings don't matter. We just have to go out and win tonight."