Why March Was So Mad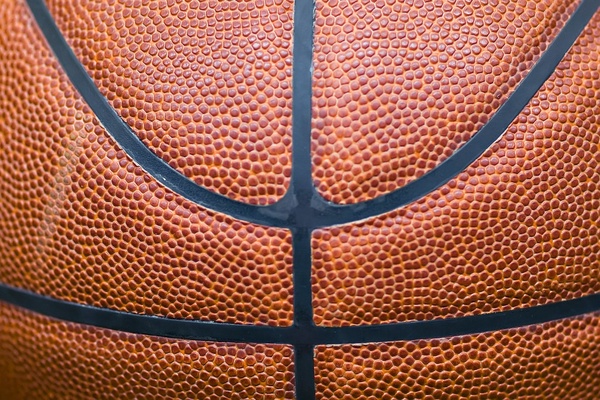 After being in a basketball drought for over a year, college and sports fanatics were parched and in desperate need of a little madness. Athletes and teams did not disappoint this year in the March Madness tournament–well, unless you had Ohio State winning the Championship–yikes. This year was unlike any March Madness ever seen before for numerous reasons: major upsets, COVID precautions and mass amounts of attention were put onto the women's NCAA tournament. As a lover of basketball myself, I was highly invested and entertained by both the men's and women's tournaments. Whether you watched March Madness unfold or not, there are plenty of takeaways from this years' successes and historic moments. 
When it comes to the NCAA tournament, essentially anything is possible. I don't even know why I bother filling out a bracket anymore because by the end it is marked up, crossed out and might as well be shredded to pieces. This year was no exception. Immediately in the first round, a number 15 seed, Oral Roberts, knocked out a number 2 seed, Ohio State–a monumental upset. I'm proud to say I actually predicted the Oral Roberts upset (however, besides that, my bracket was brutally busted).
Additional upsets included North Texas (13) knocking out Purdue (4) in overtime, Syracuse (11) beating West Virginia (3), UCLA (11) defeating Michigan (1) and significantly more. The amount of talent rounded up in these Division I NCAA men's teams is indescribable. When it comes down to it, team rankings matter so little. Every team competing on that court has the potential to advance and this year proved exactly that with UCLA, an 11 seed competing in the final four, falling short from a chance at the championship due to a last-second buzzer beater from Gonzaga's freshman, Jalen Suggs–a shot that will be remembered for years and tournaments to come. 
The NCAA approached March Madness in a far different manner than any year prior due to the ongoing pandemic. Instead of travelling from state to state, teams were stationed inside a "bubble" to prevent the spread of COVID-19. The men's NCAA tournament took place in arenas in Indianapolis, Indiana, while the women competed in San Antonio, Texas. Athletes, coaches and teams stayed in the same hotels, tested daily and awaited results to ensure safety while playing. Likewise, fans were vastly limited as a majority of the stadiums were filled with cardboard cutouts of paying ticket holders. COVID heavily impacted the tournament and was even the cause of a team forfeit; an outbreak on Virginia Commonwealth sent the team home, their season unfinished. This is, of course, a heartbreaking situation for all players and coaches, but especially the seniors. From a fan perspective, I am appreciative, however, that athletes were able to compete and that March once again became an exciting month for sports fans all around the world.
Now, I couldn't give an honest review about March Madness without speaking on the women's tournament, could I? I was beyond pleased to finally see women getting their well-deserved recognition this year throughout the tournament. Women in sports are no joke and I was exhausted from people treating them as such. As a female high school athlete, I have such a profound respect for these young women dominating the court and sticking it to other teams. While there will always be men, typically the ones with no athletic ability whatsoever, degrading female sports, more eyes have finally turned to these competitors. The UConn-Iowa women's game accumulated 1.6 million viewers, more than the average views per NBA game. Not only that game, but all women's NCAA viewership was through the roof this tournament–some of those reasons being standout talents, such as Caitlin Clark, Aari McDonald, Haley Jones and Paige Beuckers. 
Paige Beuckers has single-handedly changed the game of basketball forever. As a freshman at the University of Connecticut, a number one program for women's basketball, her skills are unmatched. History is currently in the making as Bueckers has won all Big East Weekly awards, Big East Player of the Year, AP First Team All-American and, as of April 1, 2021, Beuckers became the first freshman ever to be awarded AP Player of the Year. The girl is 19 years old; So thank you, Beuckers, for making me feel like the most unaccomplished 18-year-old ever. If you haven't tuned in to watch Beuckers ball out, do it now, or you might just blink and she'll have already been recruited for the WNBA. 
Lastly, women have not only been dominating on the court, but off as well. At the beginning of the tournament, a viral TikTok courtesy of Oregon center Sedona Prince was viewed by millions, with NBA player Steph Curry being one of those many. The video showcased the drastic differences between the treatment men and women were receiving by the NCAA. The men were granted a million dollar weight room that extended as far as the eyes could see, while the entirety of the women's teams were given a rack of dumbbells and an assortment of yoga mats with the expectation of being in tip-top physical shape to compete. Now, before anyone even thinks to argue that the men bring in more money than the women, therefore that serving as the reason they get better treatment–wrong. The NCAA released a statement regarding the lack of equipment for women and blamed the entire situation on a lack of space, not money–they are a billion dollar industry. However, Prince's video quickly annihilated the NCAA's excuse as it was evident in her TikTok that there were plenty of empty rooms and a substantial amount of space. 
Thanks to Prince's outspoken personality and gaining support nation-wide, the women eventually received a fully equipped weight room. The fight for equality towards women is nowhere near finished, especially women in sports. Prince's motion towards defending not only her teammates, but all female athletes competing was a step in the right direction. 
My investment in March Madness was far greater this year than any year prior, and if I'm being completely honest, I tuned in to many more women's games than I did men's. The tournament was competitive, fast-paced, exciting and historical for so many reasons, even besides battling against a pandemic.