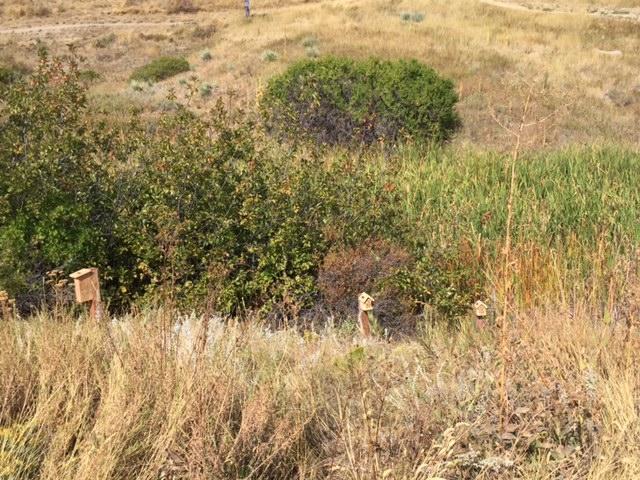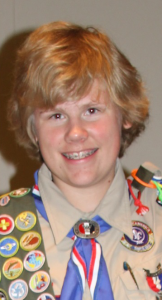 According to the Boy Scout Oath, Boy Scouts must do their duty to God and America to obey the Scout Law and to help other people at all times. But for sophomore Zach York, boy scouting means giving back to the community that he calls home.
With over 110 total service hours, York makes sure that he is doing all that he can to give back to the community. "I give back to the community because one of the main points of Boy Scouts is community service," York said. "Doing service projects make you feel good because you are giving back to the community." For York, notable charitable acts include giving burritos to the congregation of St. Luke's United Methodist Church, completing his Eagle Scout project, and the annual service activities at Scout Camp. "Each year, our troop gives back to St. Luke's United Methodist Church by making burritos for three church services and give them to the church goers," York said. "It is amazing to see how nice people are when we give them burritos and how much they want to donate."
In order to gain the rank of Eagle, one must complete a project that the community is able to gain from. "For my Eagle Project I made native bee nesting boxes," York said. "They are structures made of either bamboo or wood, with holes drilled though so the native bees can lay their eggs. It helps add to the bee population which makes more pollinators to pollinate the flowers." York's project was intended to help wild bees repopulate due to the side effects of colony collapse disorder (CCD) and the bee boxes can still be seen when taking various hikes in the Backcountry throughout Highlands' Ranch.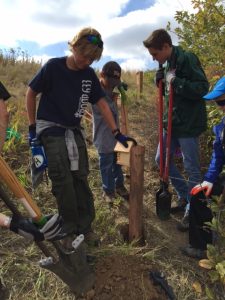 "Impact means to make a helpful difference in the community, whether it be a visible difference, or an underlying difference; it shows how a little effort every once and awhile will go a long way," York said.
After attaining the rank of an Eagle Scout in Nov. of 2015, York continues to work beyond his required Eagle Scout service hours and enjoys giving back to the community around him with the help of his Troop 633.